This evening was spent trimming the elevator trim tab skin. The skin came formed, however it was too long in both width and length, so lots of trimming is needed. As always, this kind of work is slow and steady but the results are worth it.
Previously the trim tab we trimmed and filed down to the correct width. In the picture below, you'll note that we identified "No Trim" to be sure we don't do something we shouldn't. We also trimmed as close as we dare to our cut line, then finished taking the excess material off using a belt sander.
Here is Garet taking the excess down to the trim line.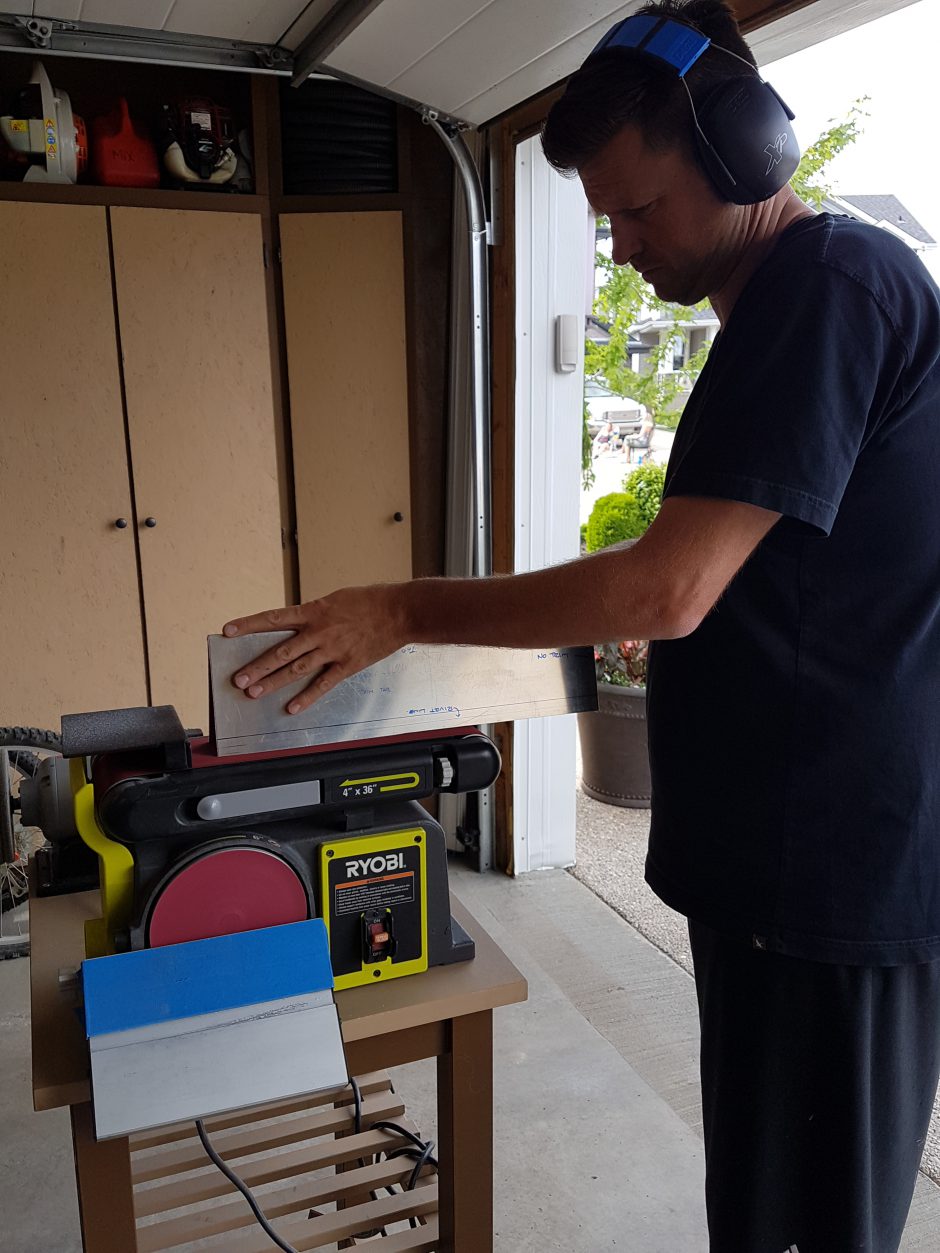 Please comment. I love to hear from my readers.  Thanks again for coming along for this ride, you make my work worthwhile.