Getting back to working on the elevators, the first thing that I'm going to do is some necessary trimming of the skins, as they were cut quite generously. As seen in the picture below, as the elevators are currently mounted on the horizontal stab, I decided that it was best to remove the trailing edge skins first, then to remove the rear spar.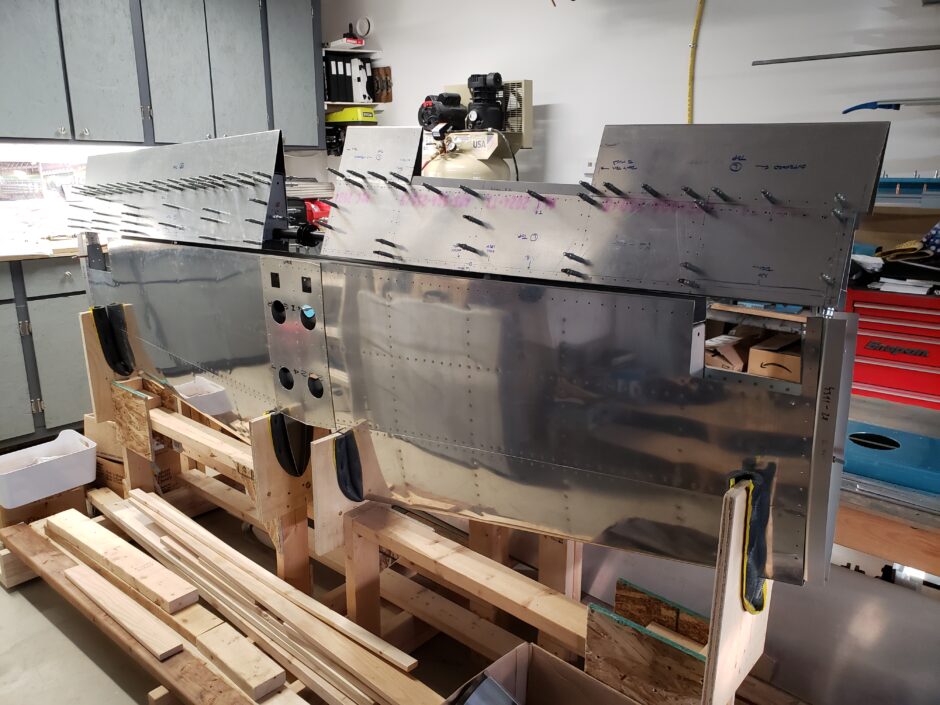 sdfasf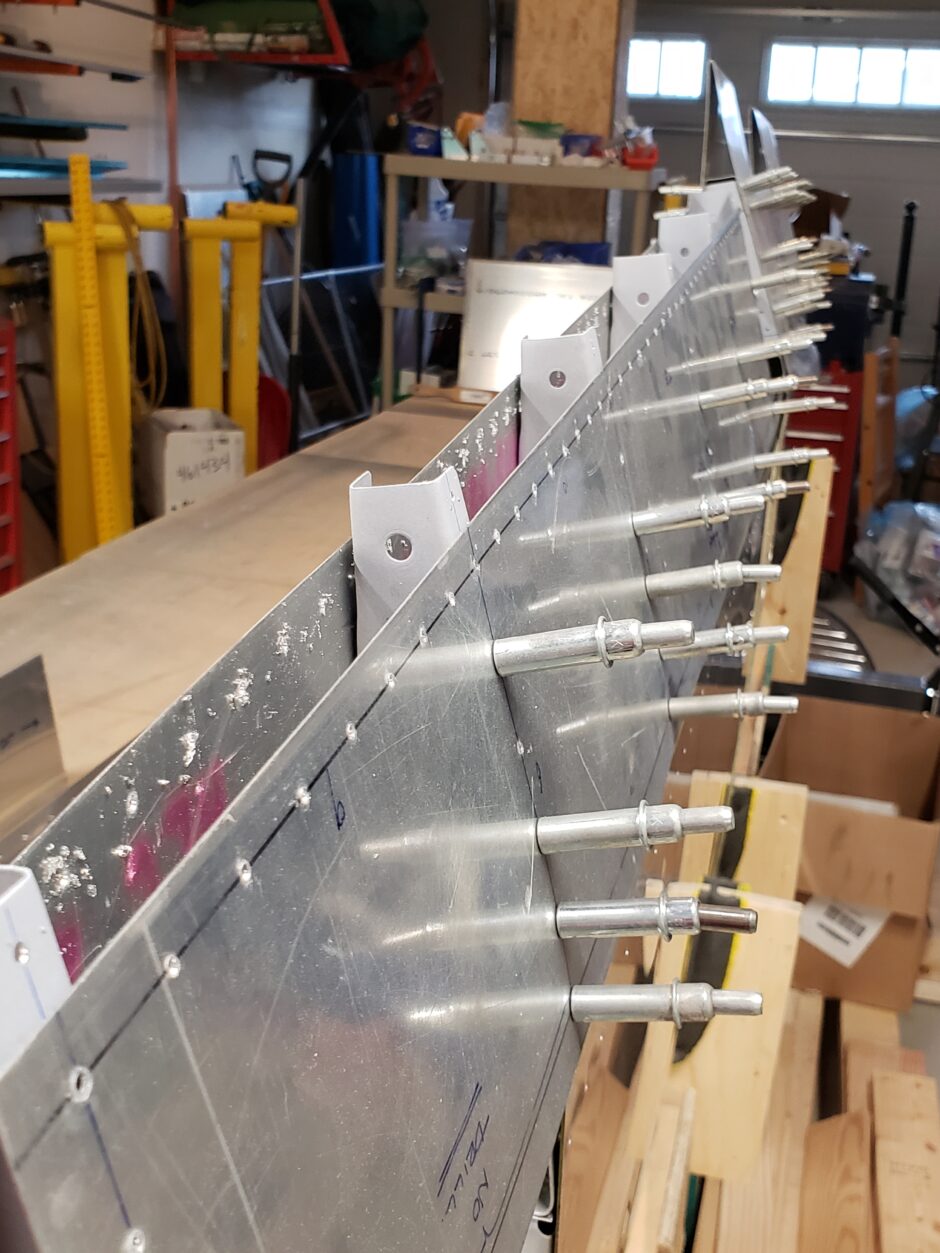 Prior to removing the trailing edge skin and rear elevator spar (rear because there are 2 spars!) I marked the trim lines. These are shown in the image below.
I trimmed the parts with a dremmel and cutting wheel, then cleaned up the edges on the 3M wheel.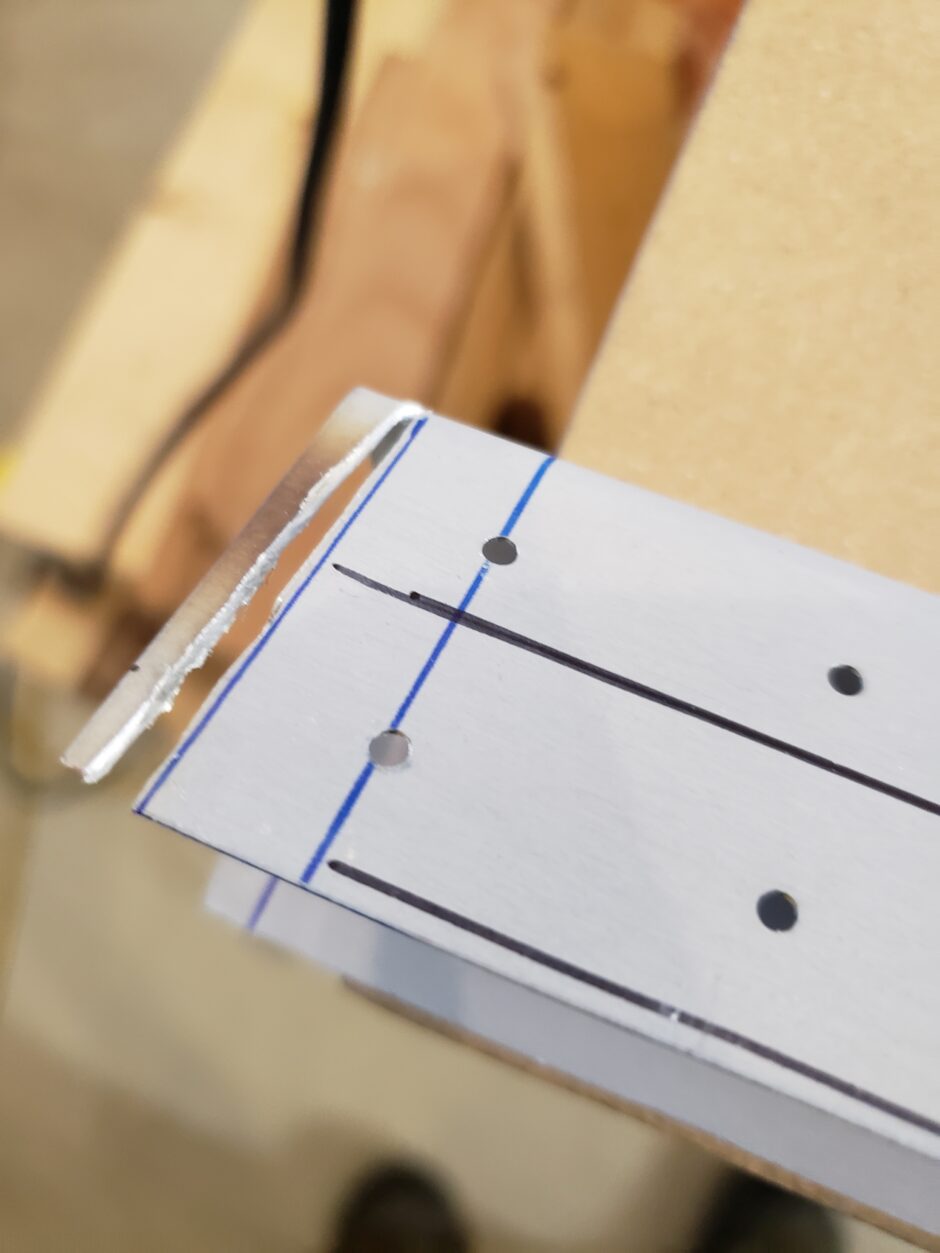 With the rear spar timmed, I then saw that I also needed to trim the main spar to lenght. I removed the elevators, took off the skins, and then had access to the main spar. Prior to removing the skins, I also marked my trim lines.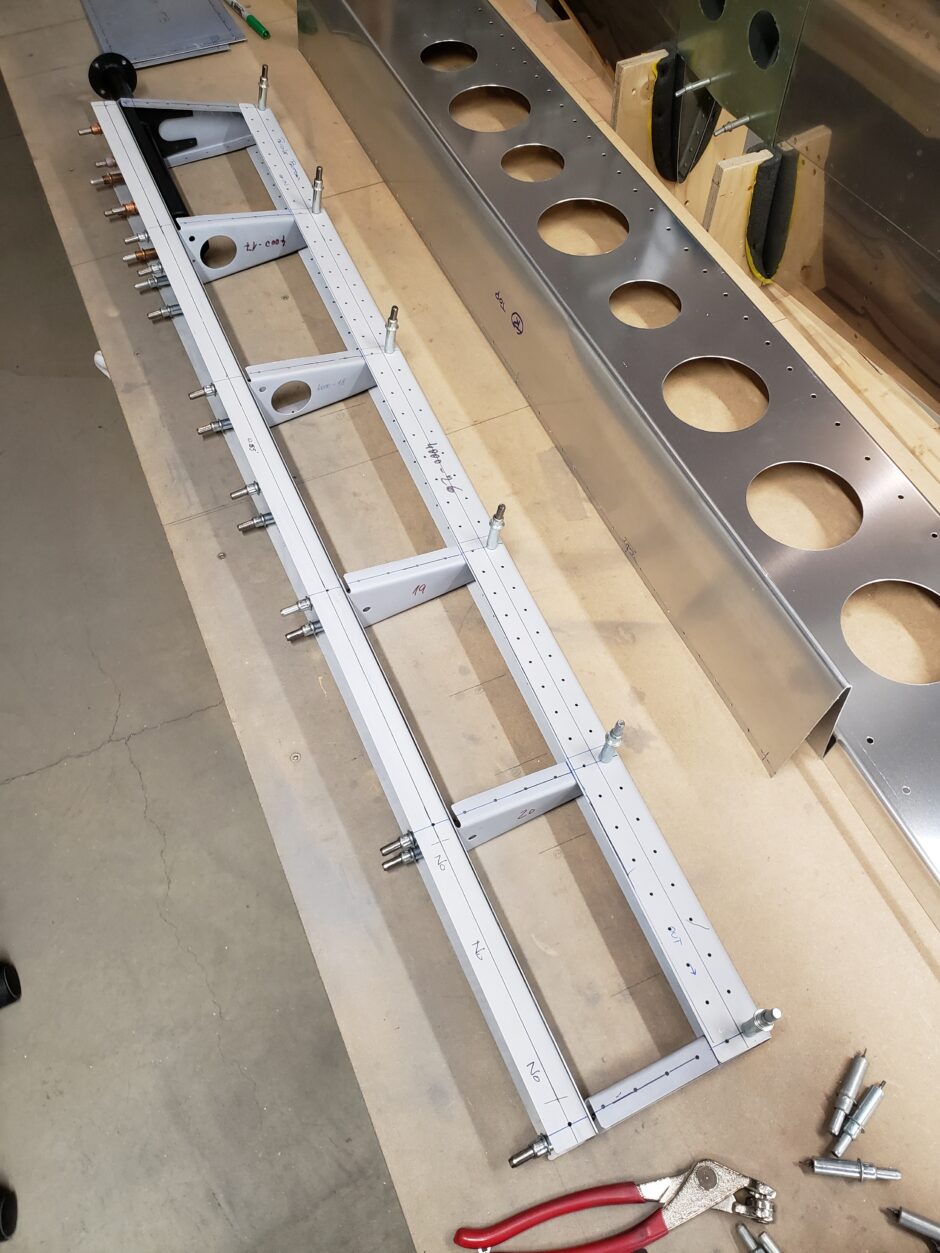 The picture below, shows the elevator stripped down the the bare spar while I'm trimming.
The following pictures show details of the trimmed skins, and spars. Below is the outboard end of the elevator.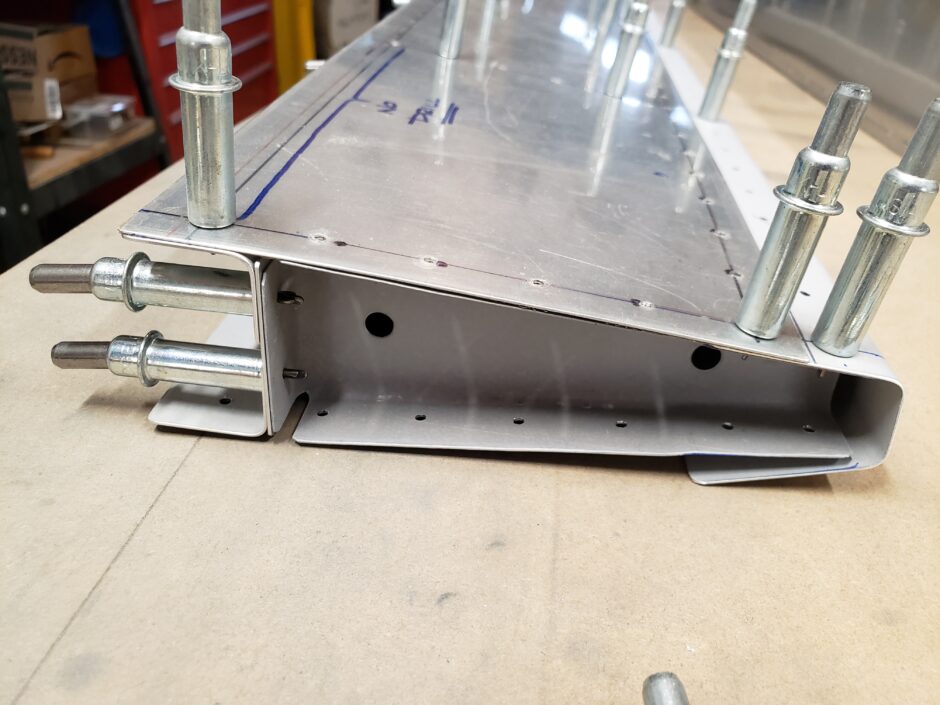 A little more trimming required on the rear spar of the inboard right elevator.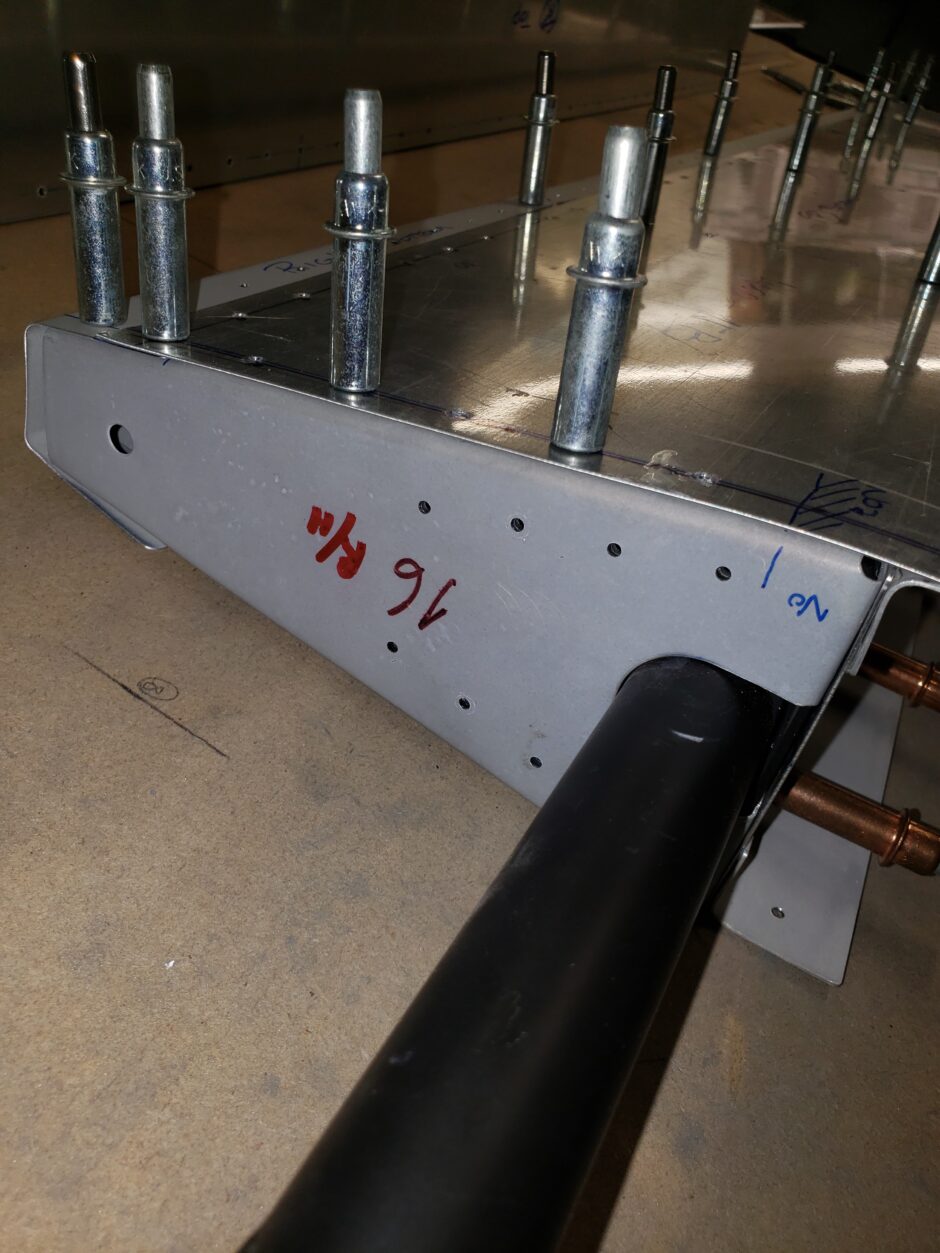 Just a little bit more!
That's all the time I have for today. Back soon with more updates.
Please comment. I love to hear from my readers.  Thanks again for coming along for this ride, you make my work worthwhile.