After a long, long break from doing any work on this Stewart S-51 project, today it was time to do something. Things in life have settled down enough that I'm now getting a wee bit more time available to get the airplane projects back underway.
The job for today was to at least get the S-51 elevators out of storage (the basement) and up into the workshop to at least be accessible.
So for lack of a better place to put them (because the F1 wing spars are currently occupying workbench real estate), I decided to mount the elevators on the horizontal stabilizer… until I could work on them.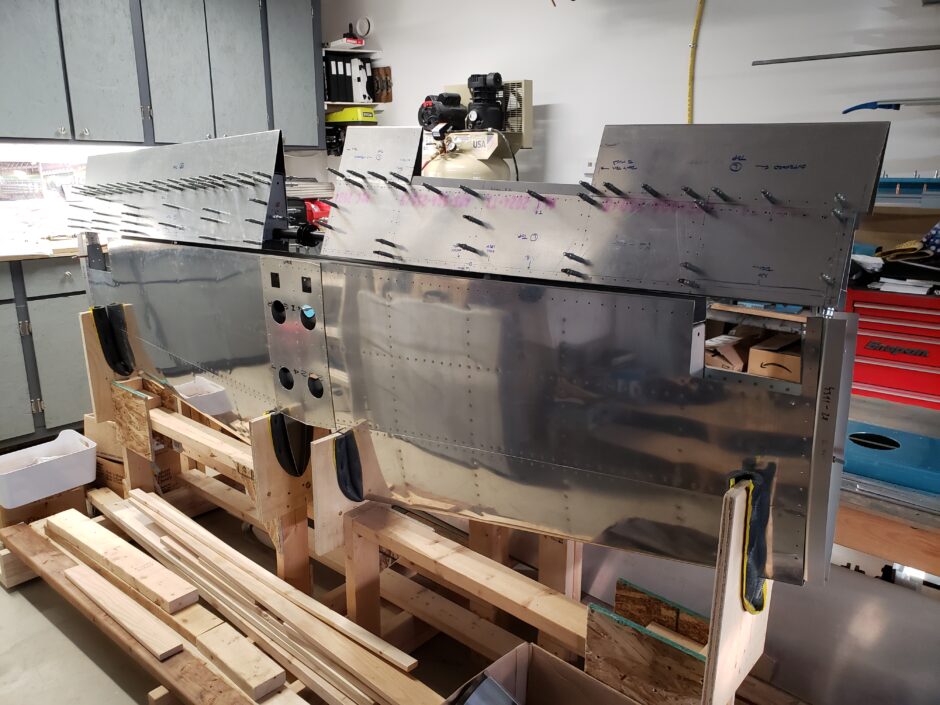 I must say, it sure looks good to see it coming together!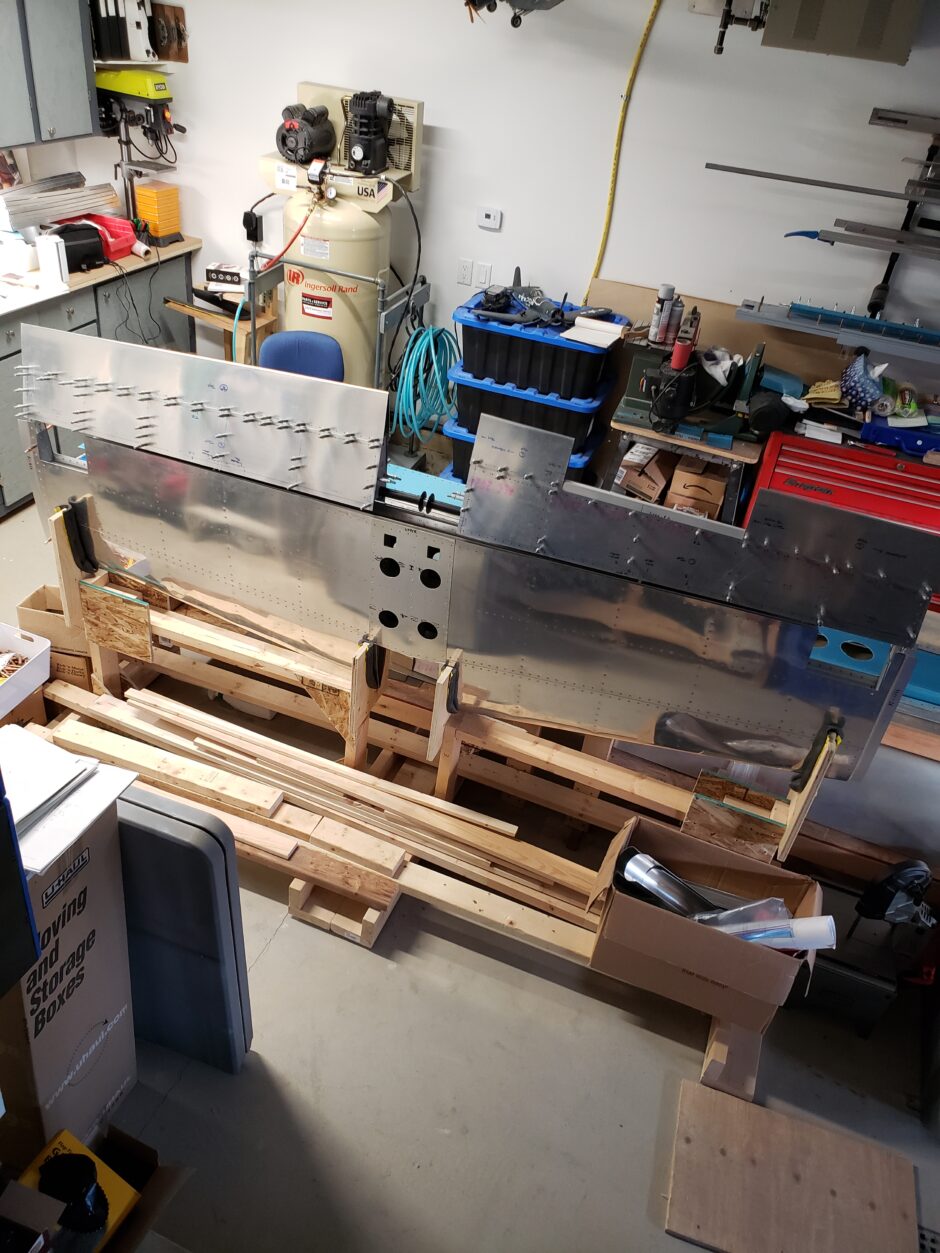 Please comment. I love to hear from my readers.  Thanks again for coming along for this ride, you make my work worthwhile.