Just a quick update for today, as I got the horizontal stabilizer assembly stowed on the upper wall of the garage. I'm really happy to finally, after years of on and off work, to get this assembly off the shop floor. Now I have room to get the F1 Rocket wing jigs set up.
I know…I know, I should just focus on one, but this is how it is for me.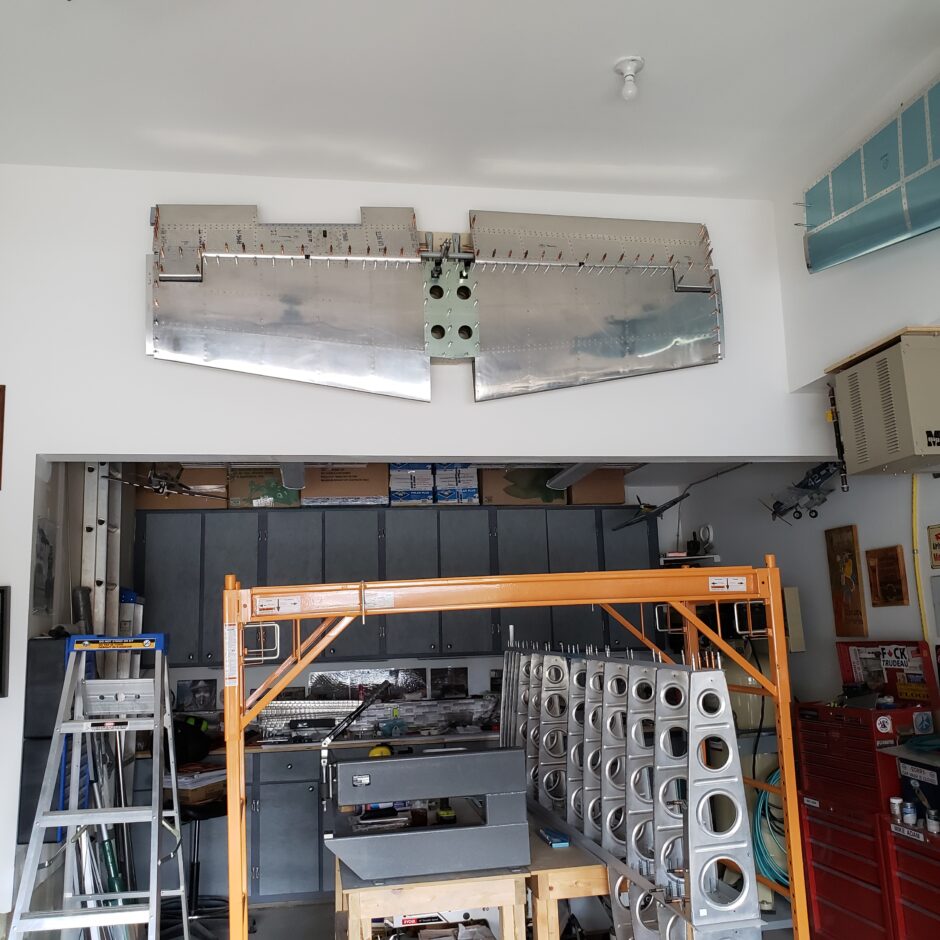 So after enlisting the help of a couple neighbors, I was able to get on top of the wobbly scaffolding, and balanced the assembly until I could get it up and on the hooks.
Here are a few other shots of the finished product!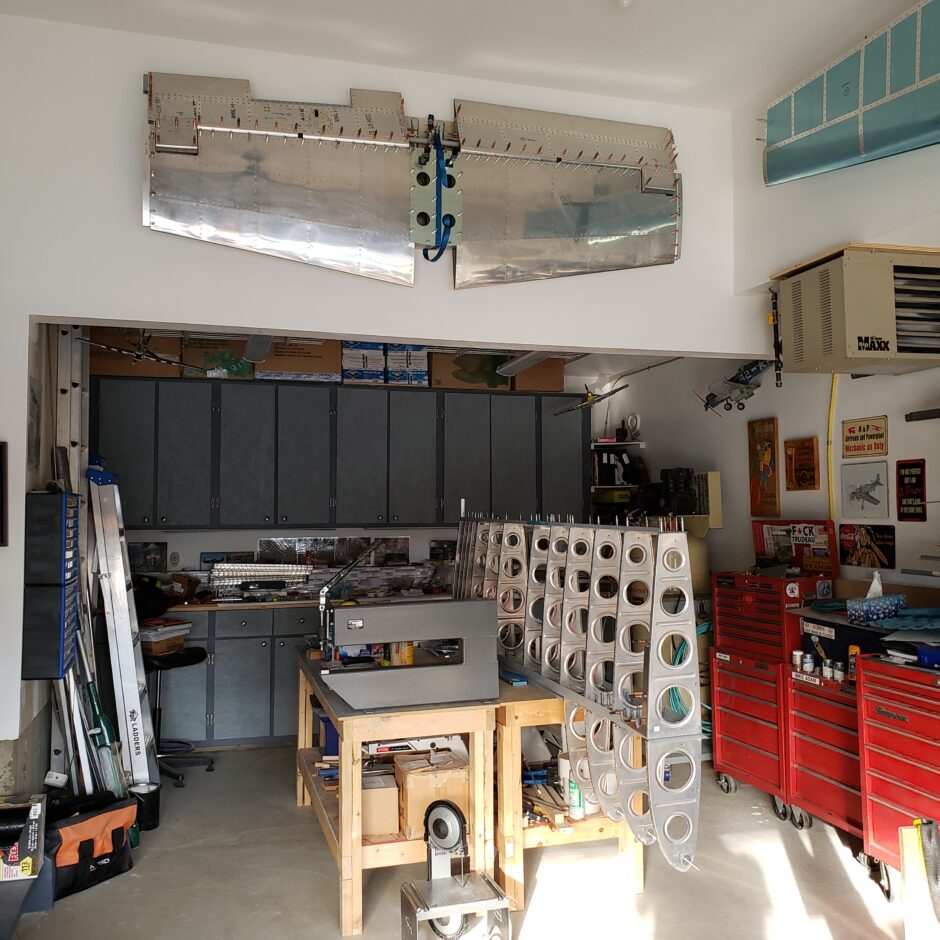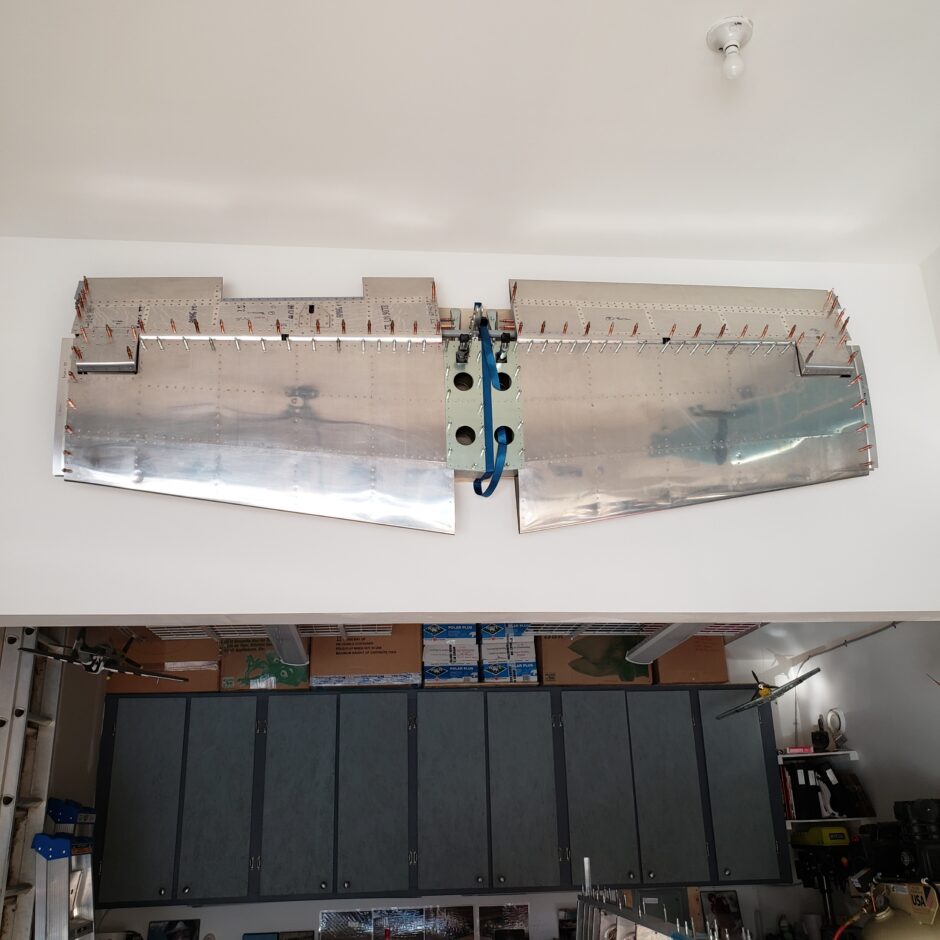 Please comment. I love to hear from my readers.  Thanks again for coming along for this ride, you make my work worthwhile.