Spirits are high today as we continue to work on the horizontal stabilizer hinge attachment. We began by drilling out the hinges and spar for the attach bolts.  Up to this point the hinges have only been attached using clecos.  We did all the drilling on the drill press to help with the accuracy of the bolt holes.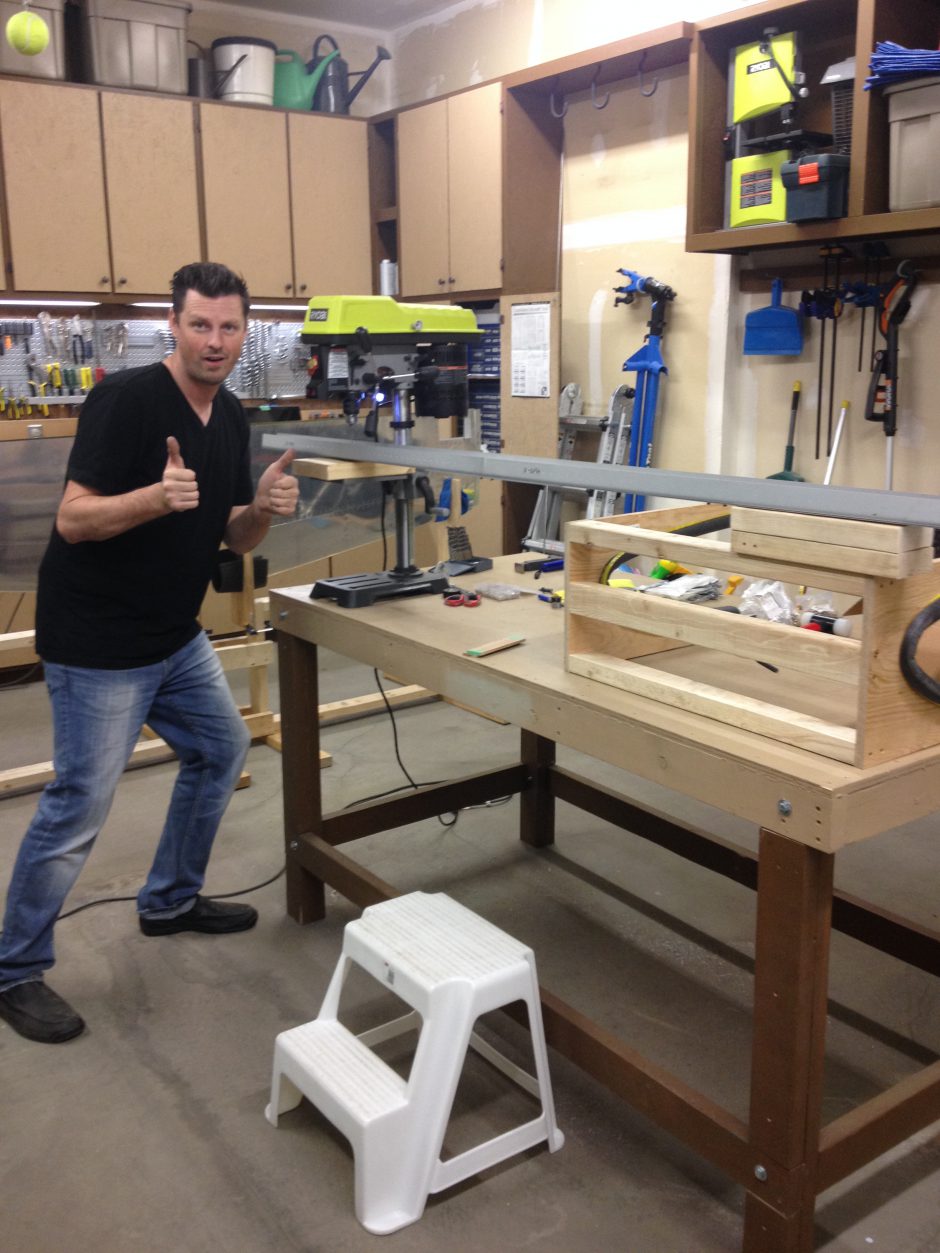 The hinges are attached by using bolts fastened by using nut plates.  After the bolt holes were drilled we continued with the layout and drilling for the nutplates.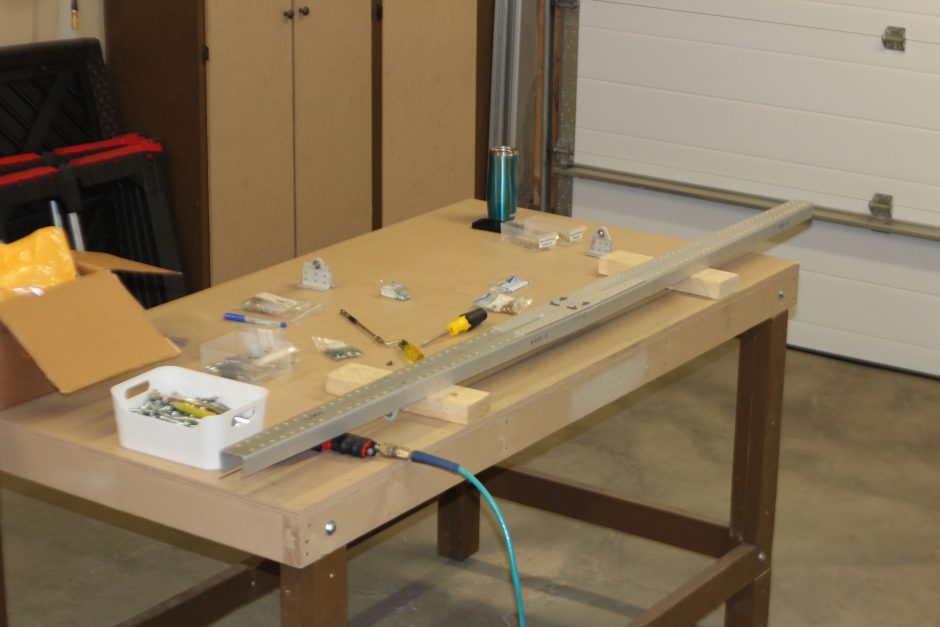 In the photo above, you can see the center hinge nutplates have been located. The photo below shows closer details on the forward side of the spar.
Below is a picture of the rear side. Also note the various lines marked out for our measuring and layout. This is where you wish this had been more of a quick build kit having everything pre-drilled…haha!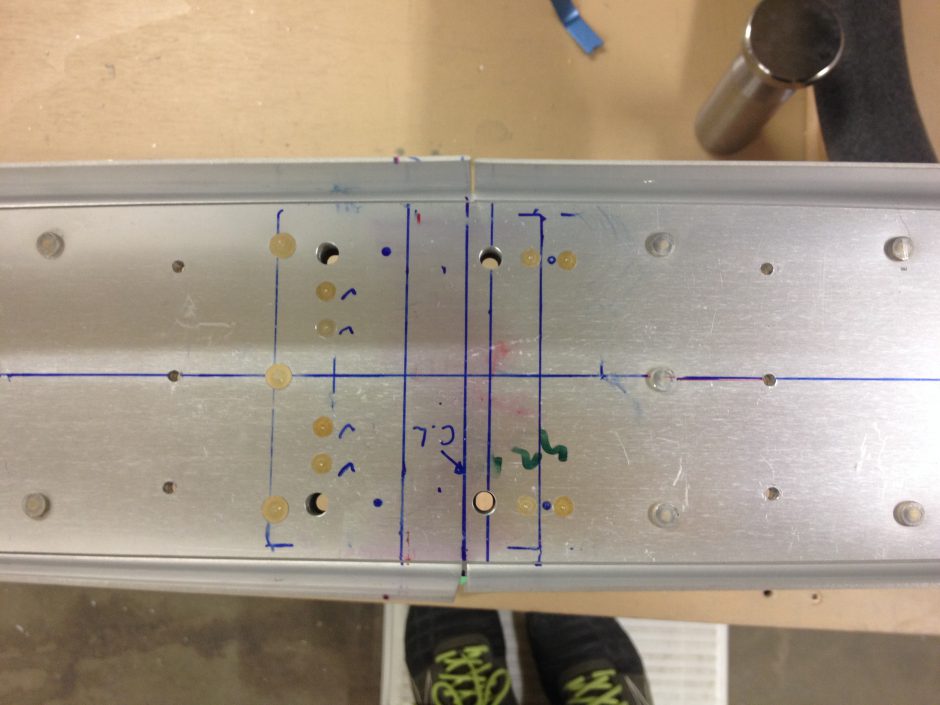 In the picture below is shown the bolt and nutplate holes drilled for one of the mid-spar hinge assemblies.
Below is a picture of the mid-hinge assembly. Note that the bearing is staked.  This is done to keep the bearing tight in the bracket.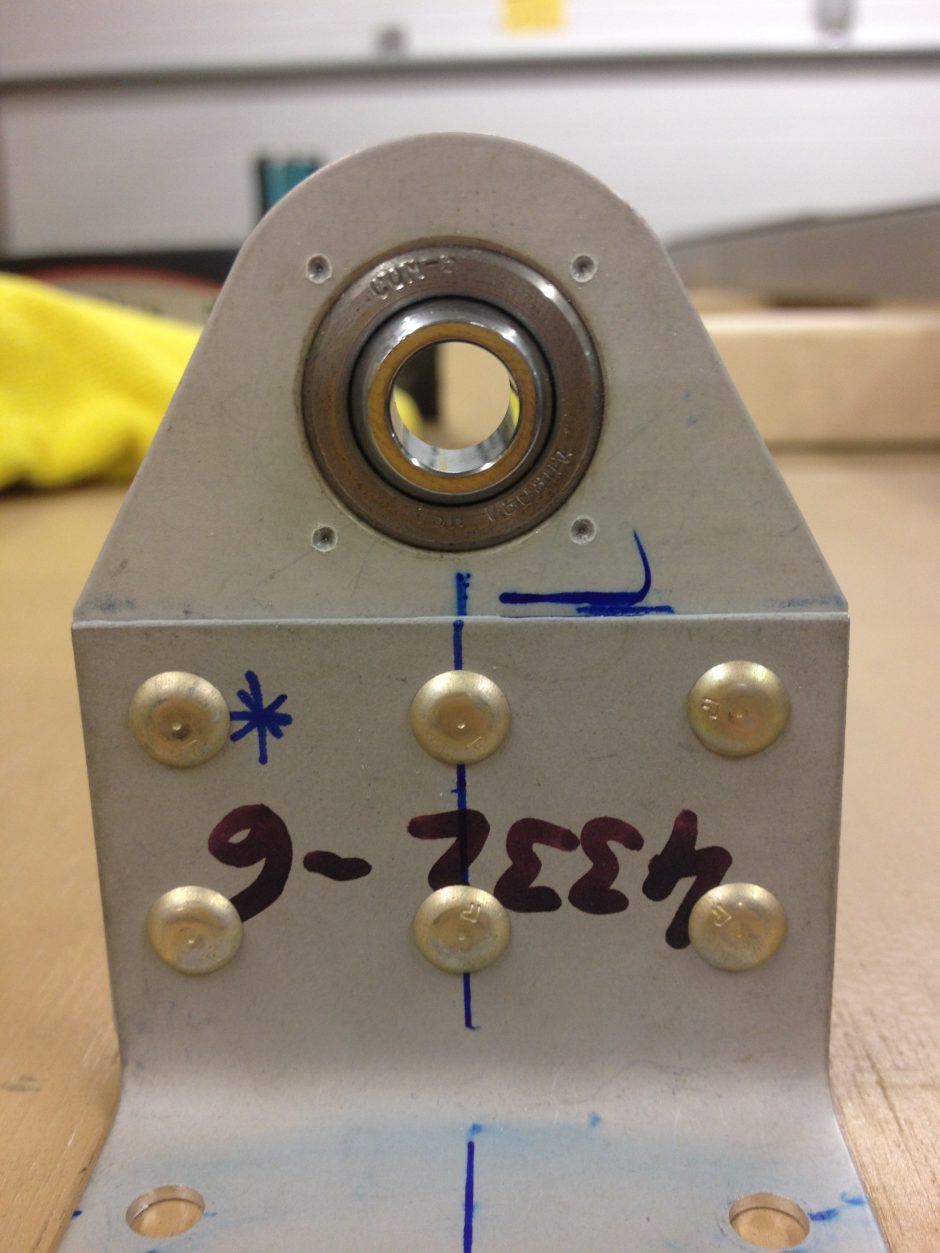 In the photo below is the center hinge assembly, bolted to the spar.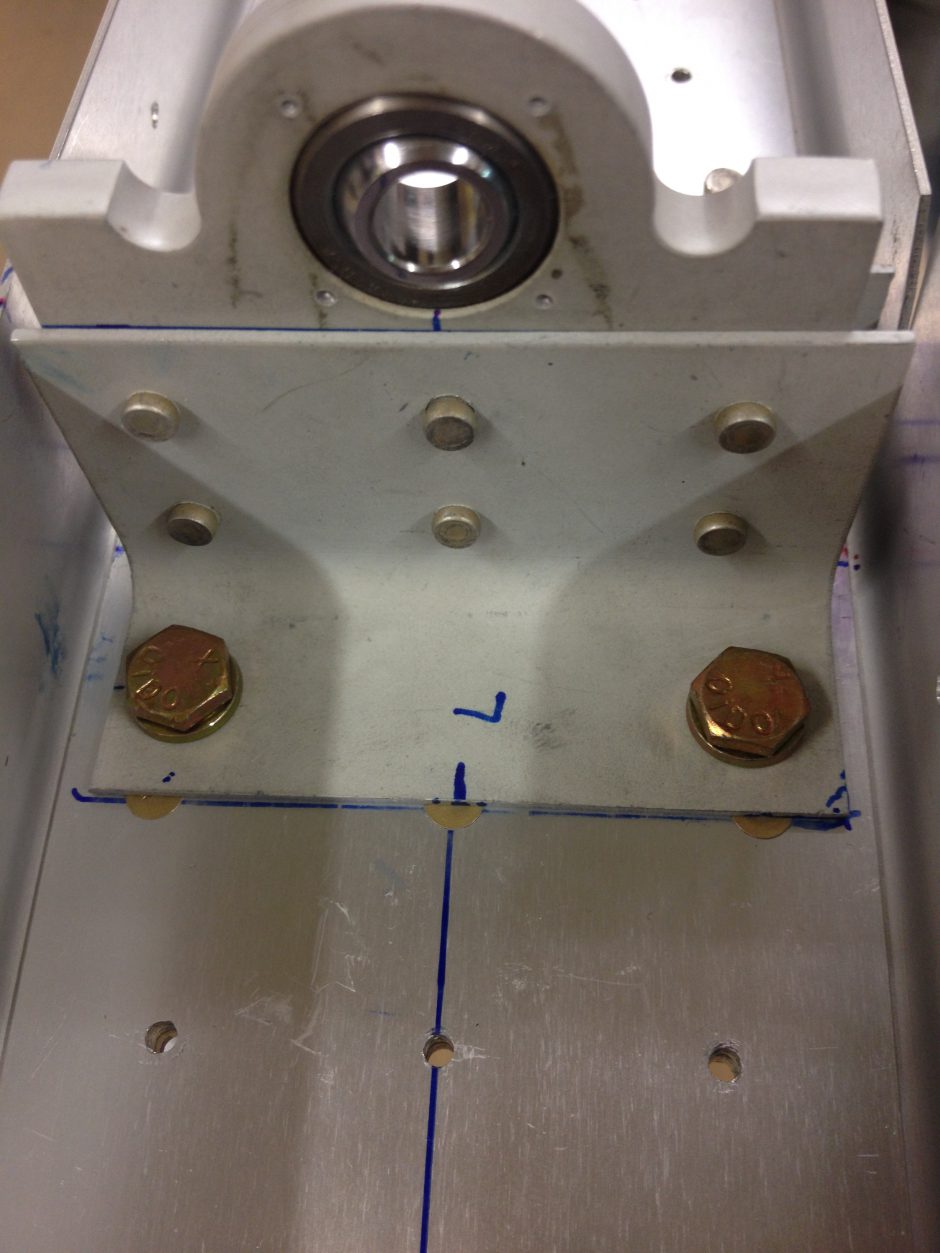 Please comment, I love to hear from my readers.  Thanks again for coming along for this ride, you make my work worthwhile.