The work session for today focused on finishing up the horizontal stabilizer end hinges. Shown in the second picture is the doubler I had to make because the Czech's who made the fast-build horizontal stabilizer drilled 2 holes in the wrong location.  The doubler was made to correct these holes and provide additional strength to make up for the mess-up.
The photo above shows the outer side of the horizontal stabilizer end rib with outer hinge pilot-drilled. The next photo shows the back side with the doubler.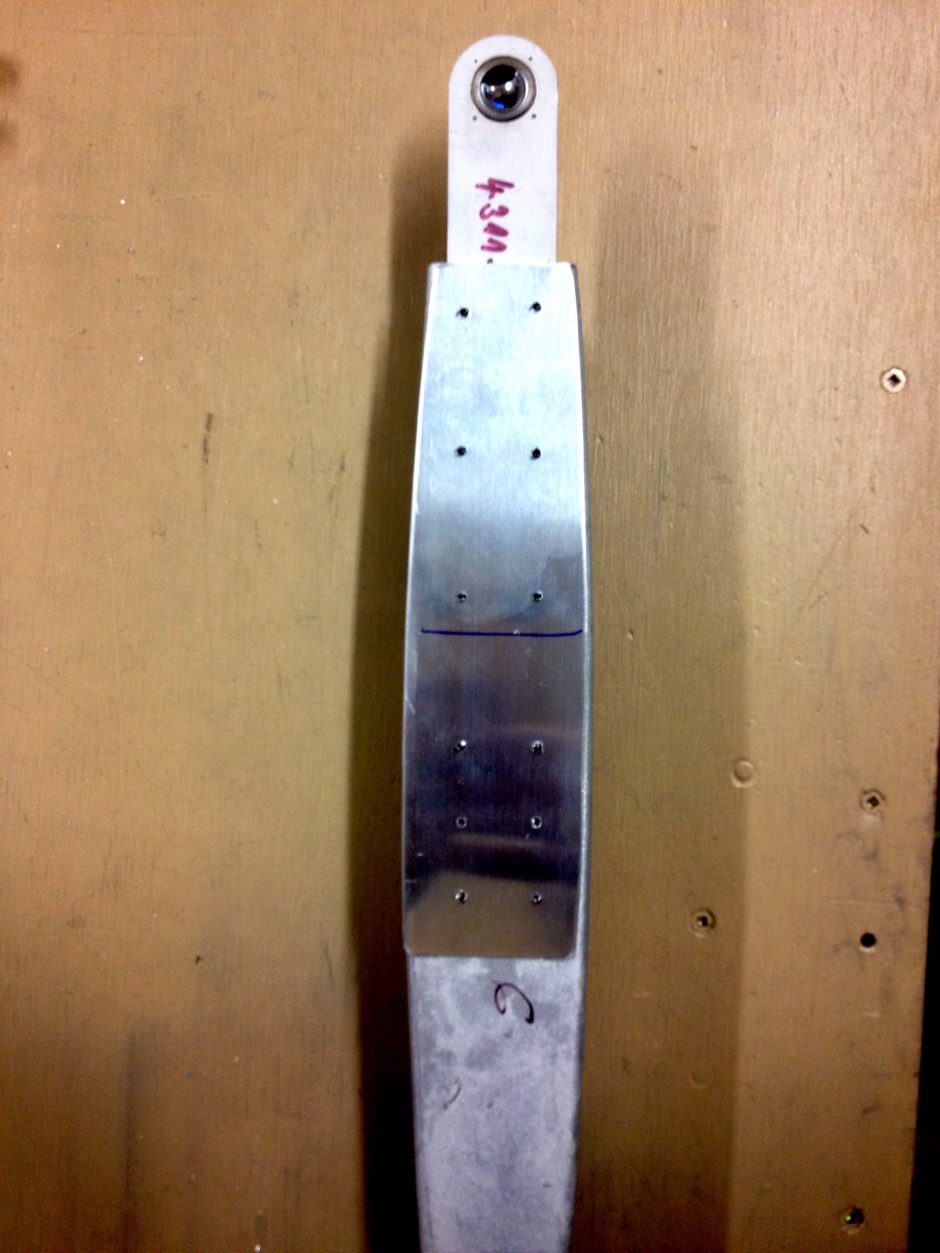 Working with my building buddy Garet again tonight.  So thankful for all his help!
The horizontal stabilizer end hinge is now back in place.  Everything is pilot-drilled (#40).  The next steps are to final drill all the holes to #30 and to prime the new doublers.
Please comment, I love to hear from my readers.  Thanks again for coming along for this ride, you make my work worthwhile.