Today I'm getting back to doing a bit more work on the rudder.  In the picture below, you will see one of many new ribs that I made.  The parts that have primer are the parts I originally worked with that I didn't previously screw up.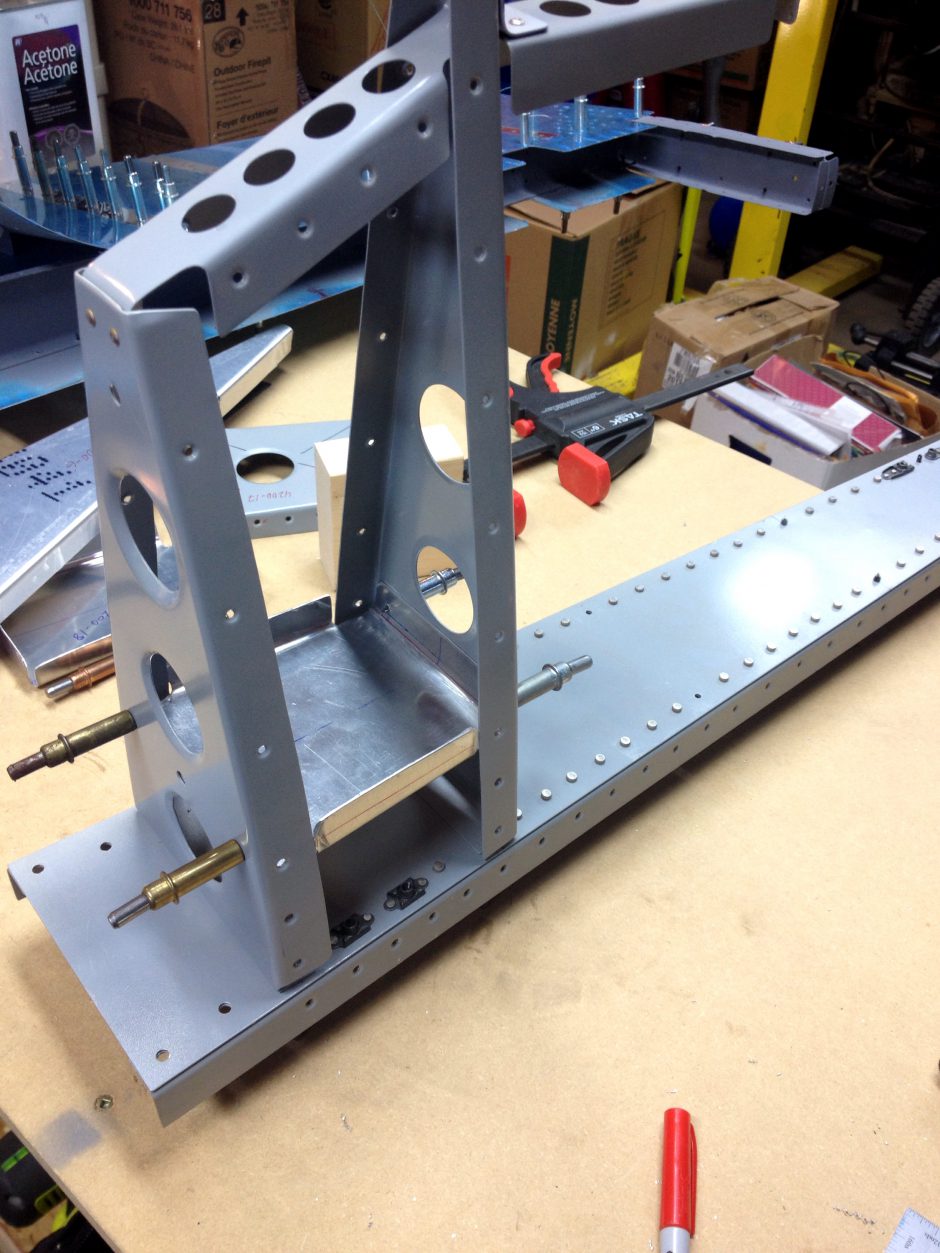 With rib 4200-17 in place, I then added the new 4200-6 rib.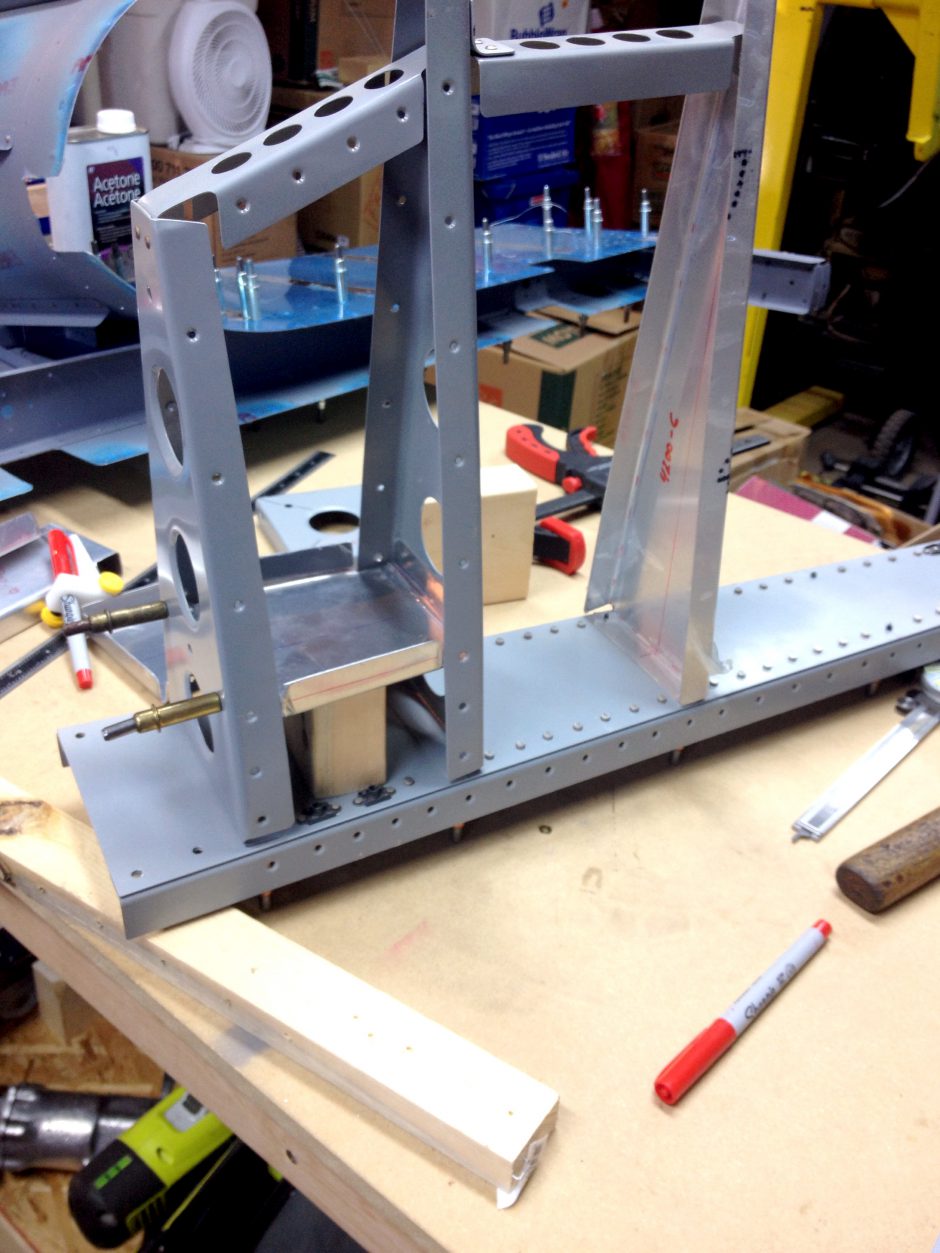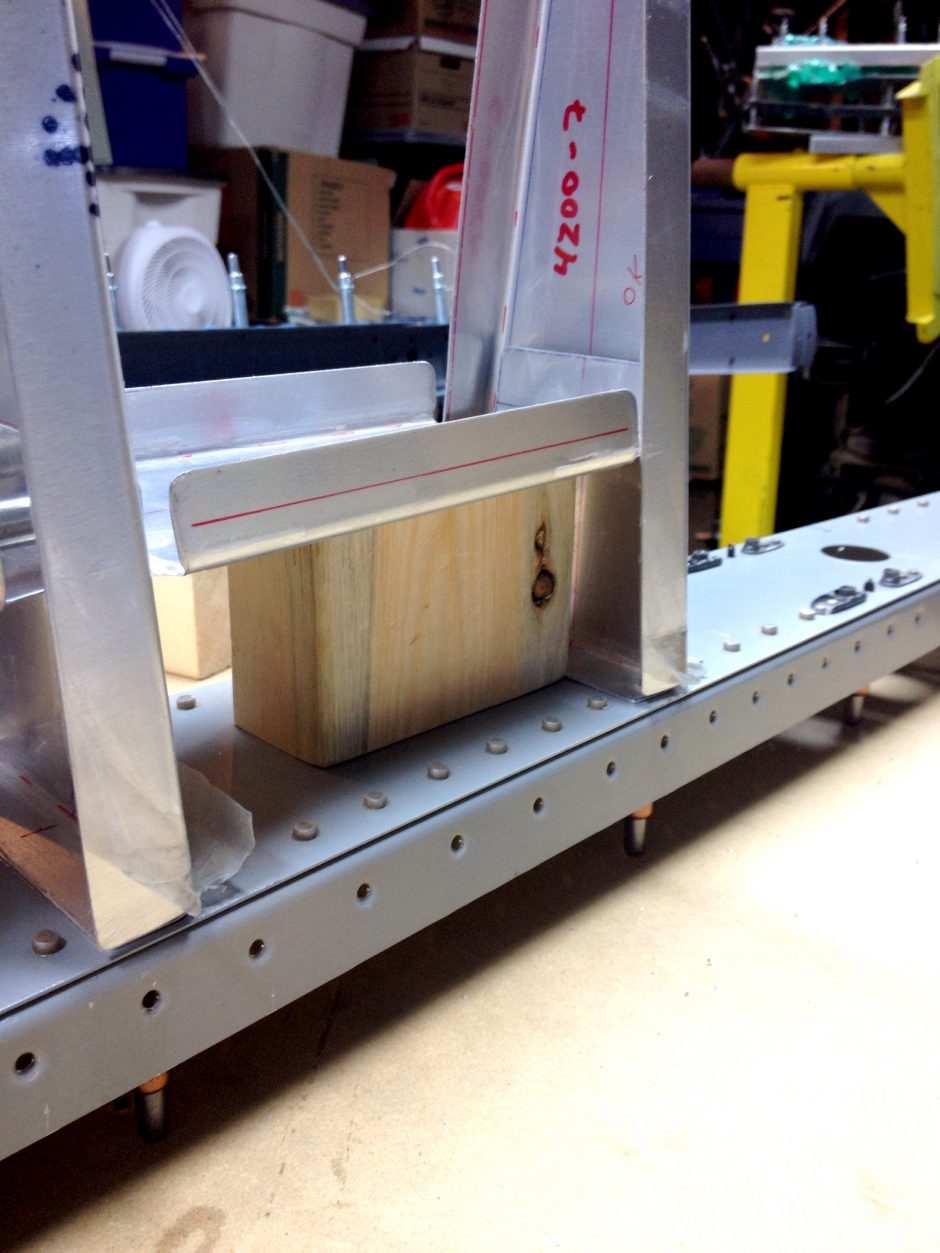 As the assembly progressed I made a spacer block to ensure that I get the 2.5″ spacing required for the spacer ribs that run vertically among the main rudder ribs.  As shown in the photo below, the spacer works perfectly!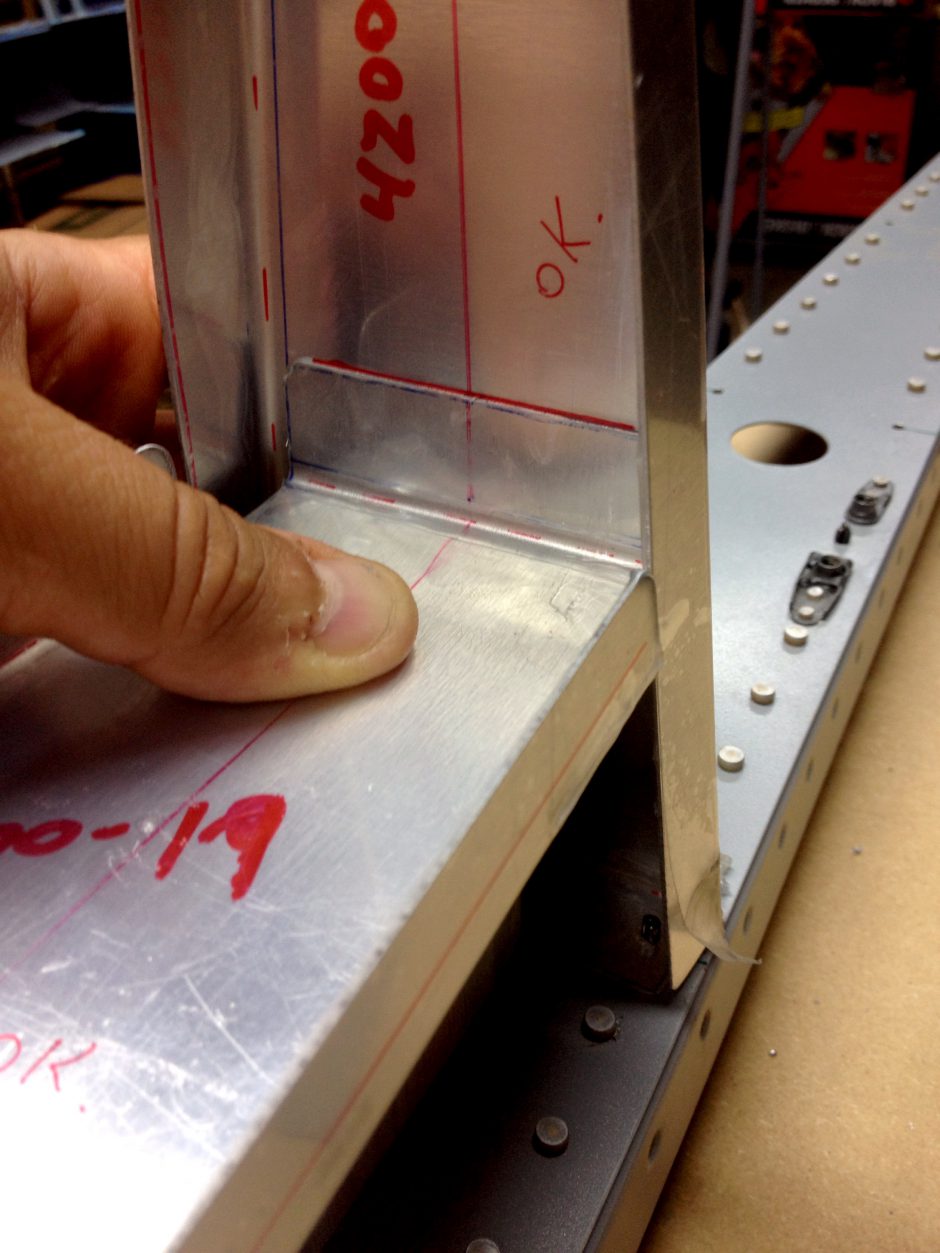 To get these pieces in place, while using the spacer block, I get the rib centered and leveled.  Then I draw a reference line.
On the end of the rib, I mark the edge distance for proper rivet spacing.
The rib is then drilled at the proper location, as indicated.
Then I put the spacer block in place.  Here you can also see the previously referred to reference line.
Next, I removed rib 4200-6 so that I have access to drill match drill the 4200-19 vertical rib to the 4200-7 main rib.
The photo above shows the 4200-19 rib drilled and clecoed in place.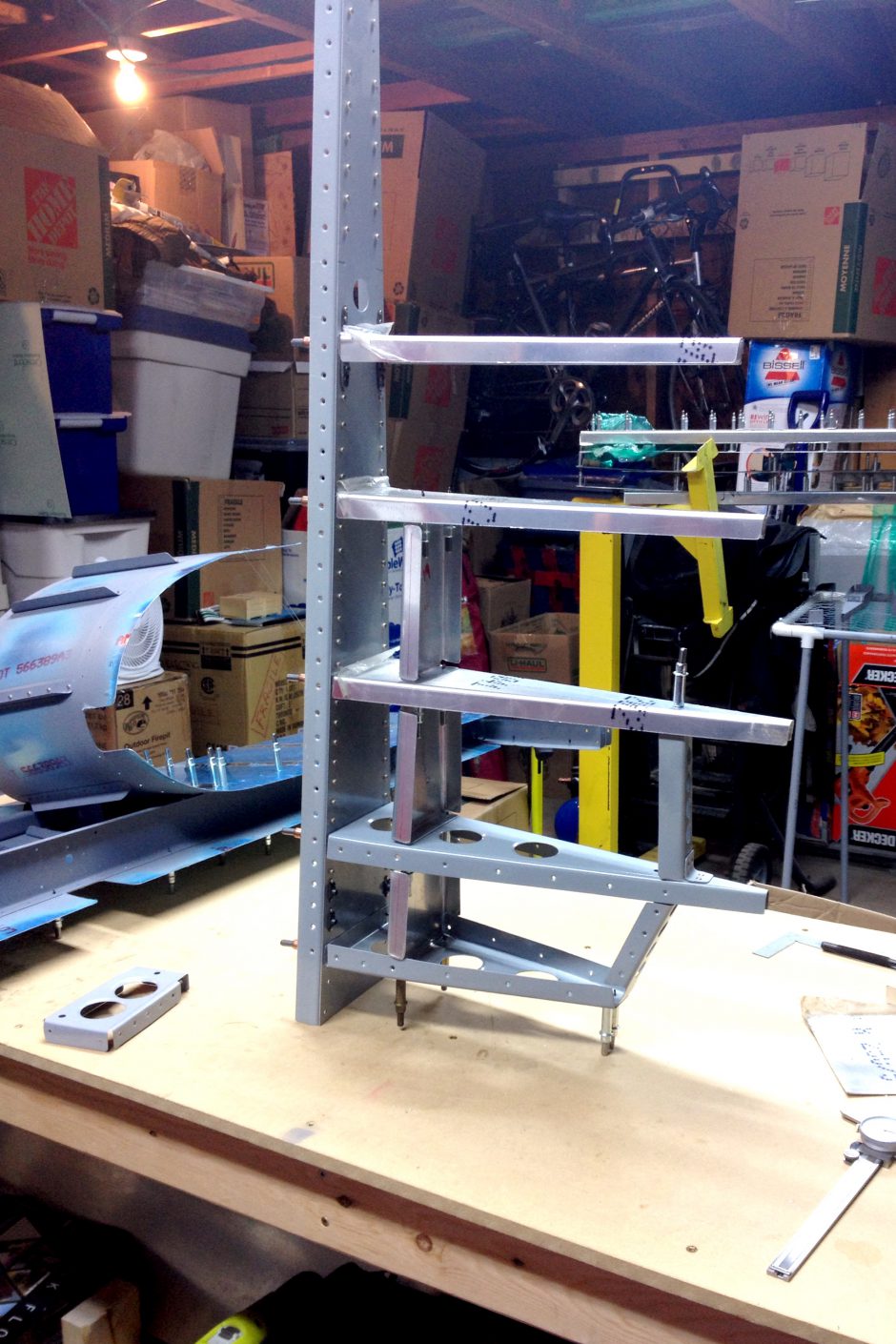 Looking at my progress for today, I'm really happy with what I see.  The rudder is once again taking shape! My next steps are to make the 4200-20 rib, and then continue again from there.
Please comment, I love to hear from my readers.  Thanks again for coming along for this ride, you make my work worthwhile.