The beginning of the main wing spar for this Stewart S-51 started out with a few 4 x 12 foot sheets of aluminum. After some time doing the layout the pieces were cut and bent as required. As I work for a major airline I was lucky enough to be able to take advantage of the sheet metal shop during some off time.
Main Spar Blanks – Initial Cutting
As the S-51 main wing spars are built up, meaning they are not machined from a big chunk of aluminum billet, all parts need to be made individually from sheet aluminum, then during final assembly they are riveted together into a "C" shape containing the Spar Caps and Spar Web.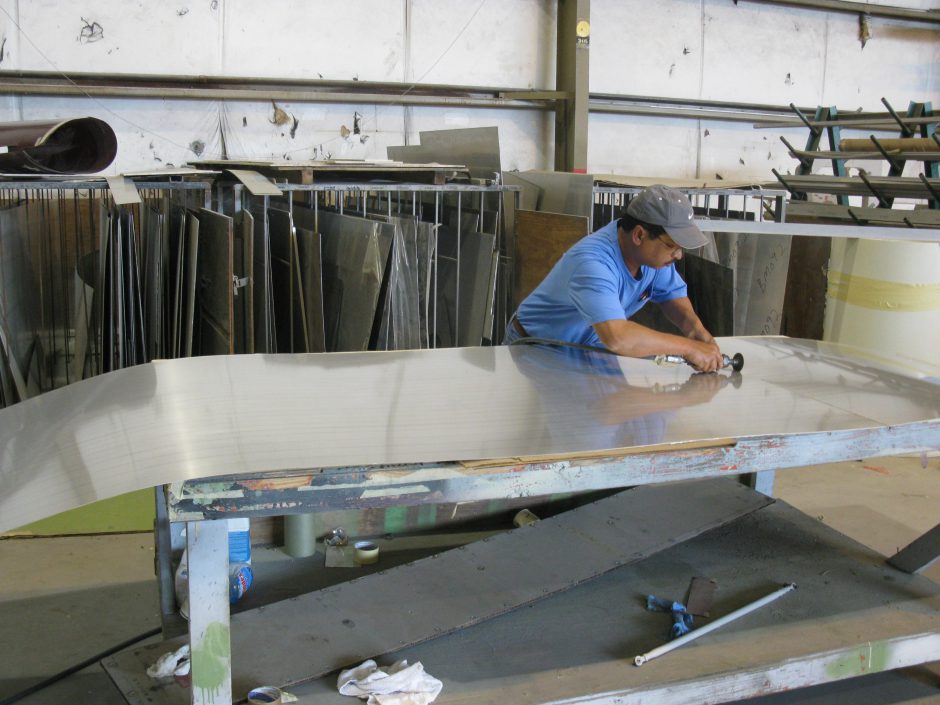 Bending the Main Spar – Spar Caps
The main spar and spar caps on the S-51 are made from 2024-T3 aluminum that is 0.063 inch thick.

Wing Stringers
All the wing stringers and spar caps started out as flat aluminum strips.  You can notice to the front of the picture that there is already one piece we have bent. This was a pretty time consuming process and took all evening.
In the following picture you can see that all the stringers are bent.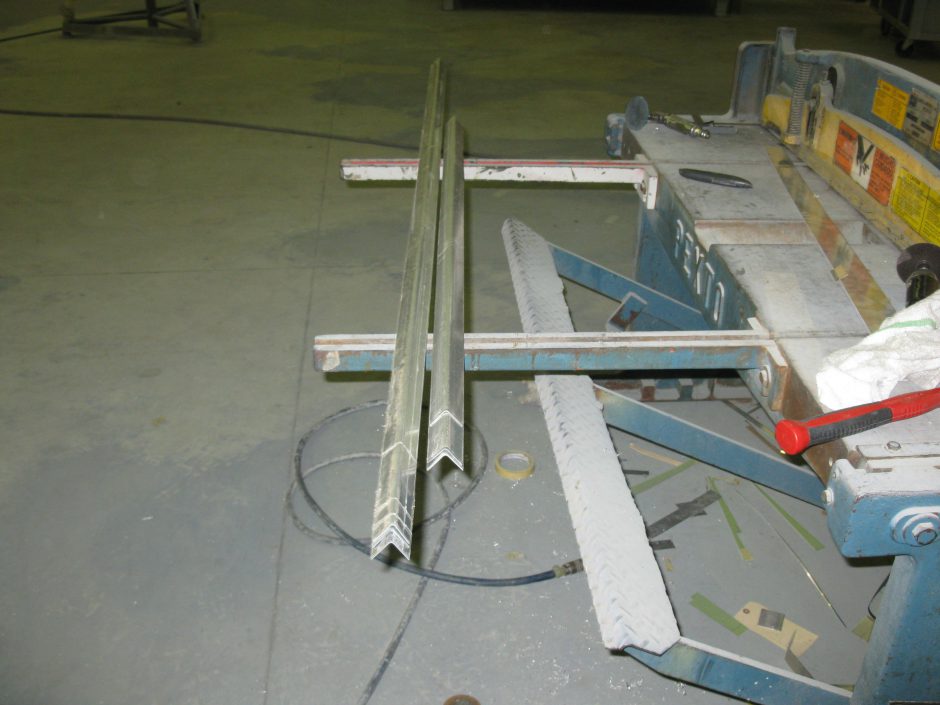 Please comment, I love to hear from my readers.  Thanks again for coming along for this ride, you make my work worthwhile.