The project for today was to whip up some rudder ribs forming blocks. As I've learned in my past attempts of trying to form these rudder ribs, that accuracy of the forming blocks prime importance to getting a good finished product.
I began the process by getting some 3/4 inch plywood. Looking back plywood wasn't the best option as it was hard to sand/route the bend radius. Pieces of the plies would fall out. Using a hardwood like oak would have made a better forming block. Next I laid out all the ribs that I needed to make.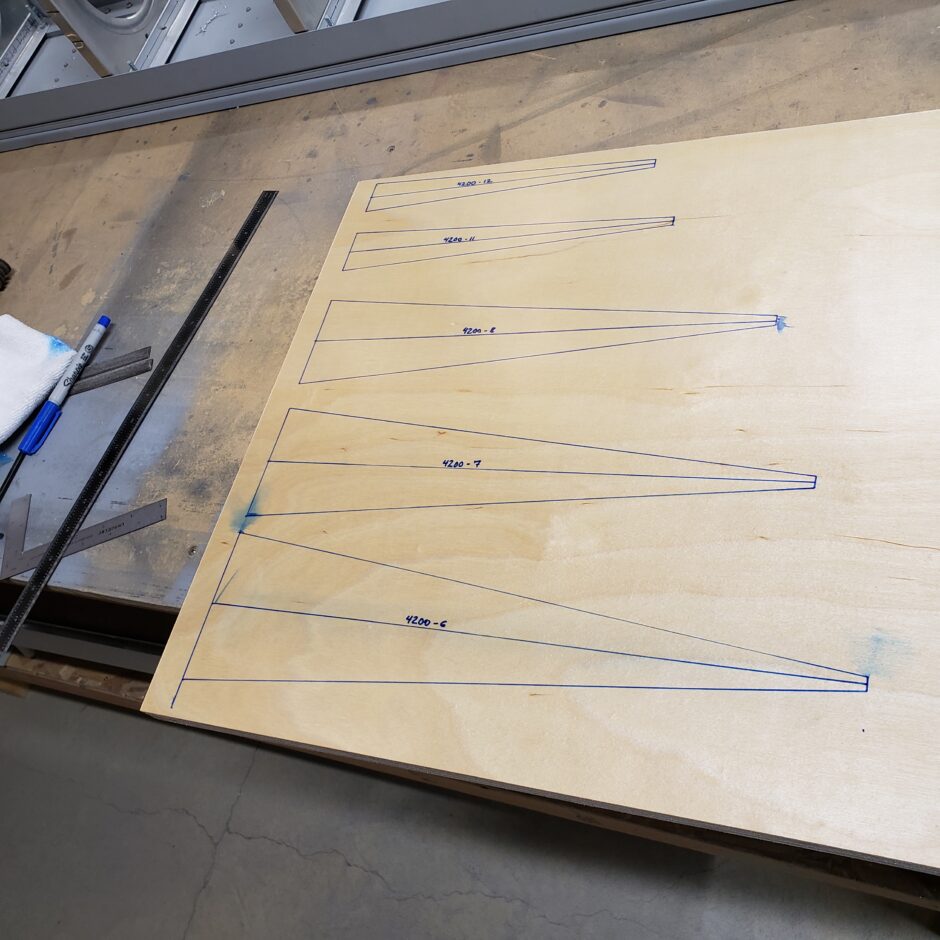 I cut out all the blanks on the bandsaw. I began with a generous rough cut to get the pieces off the board. Then I trimmed as close to the line as I dared. From there, I got the blanks to the final dimension using a belt and disc sander. While sanding, I would continually measure to get down to the final dimension. Now while I'm thinking of it, when speaking of dimensions, don't forget about the standard sheet metal layout principles of bend radius and setback because the aluminum will stretch a bit when you're forming over the blocks. Also account for the thickness of the material, and ensure the forming block is slightly smaller to account for the material thickness so your final outside dimension of the ribs are accurate.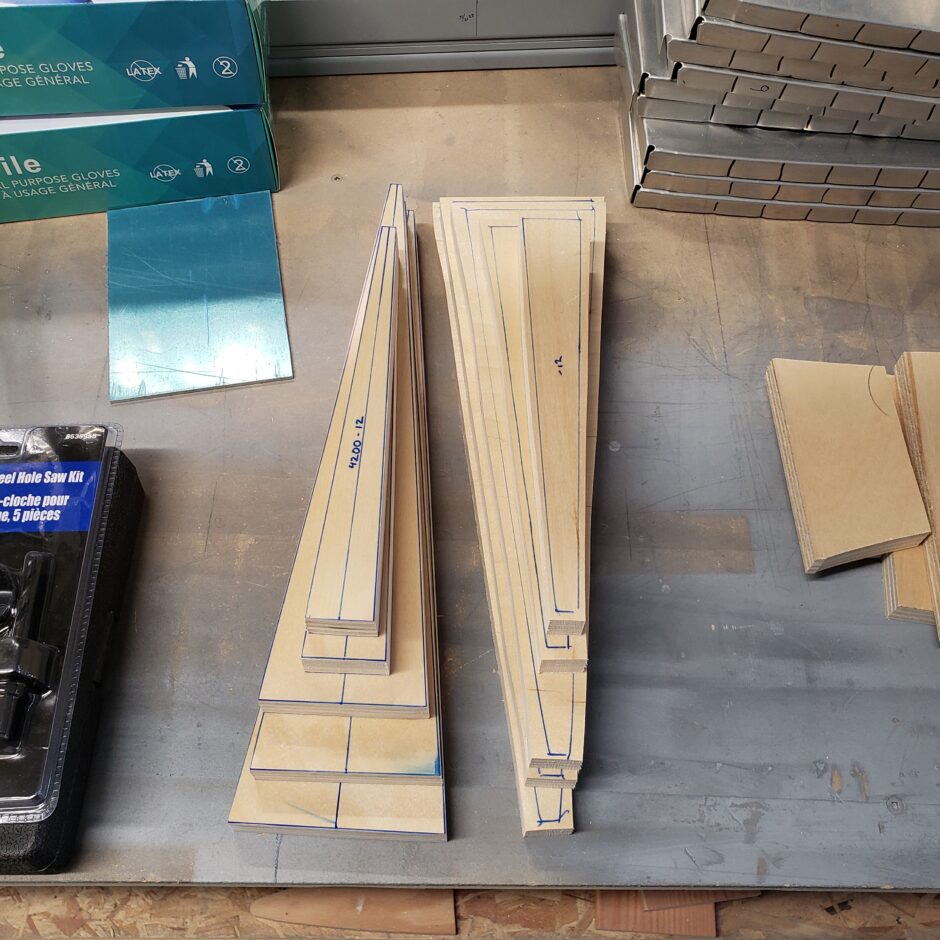 Below is a picture of the finished forming blocks. As you can see I made 2 of every block (top and bottom) and then they are screwed together. If you're interested in forming your own parts for whatever project you're doing, this isn't a hard or difficult process, however, I found very little reference material on how to do this out there on the internet. The article that helped me the most with understanding how to do this, was by TM Technologies, Forming Wing Ribs.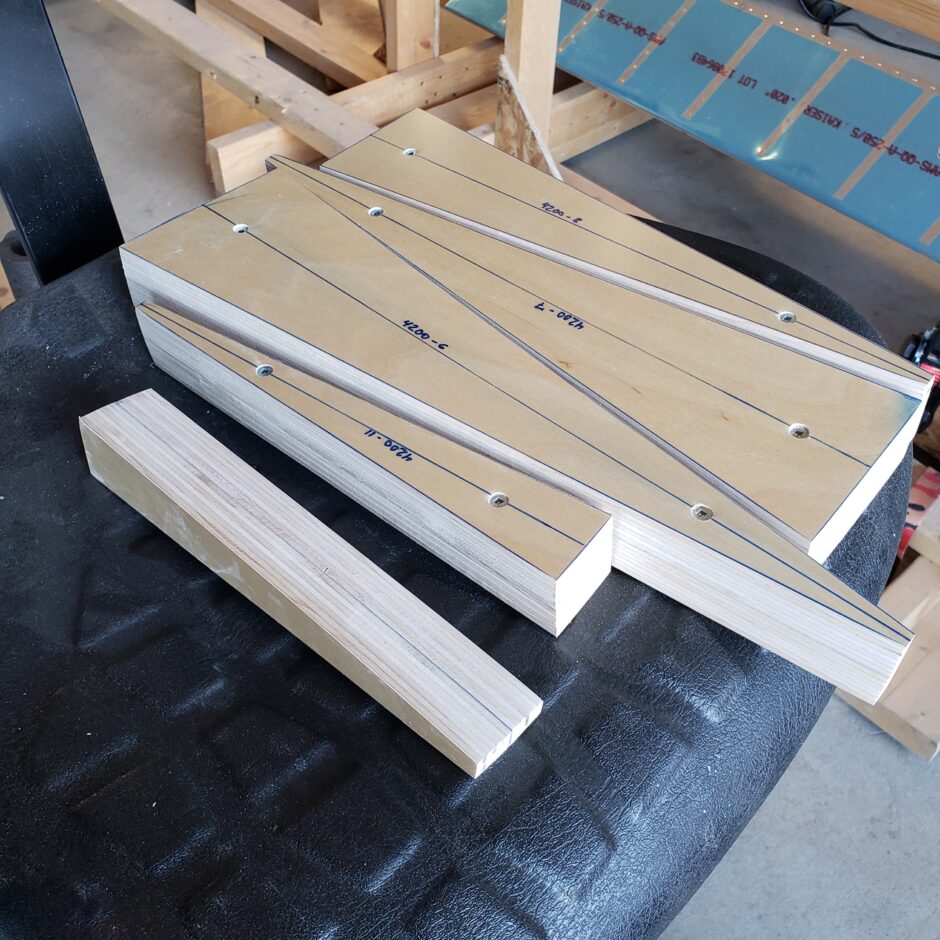 Please comment. I love to hear from my readers.  Thanks again for coming along for this ride, you make my work worthwhile.