Finally I'm starting to get some visual progress on the right elevator. Today I began by prepping and priming the elevator spar parts.
After priming I riveted the nutplates.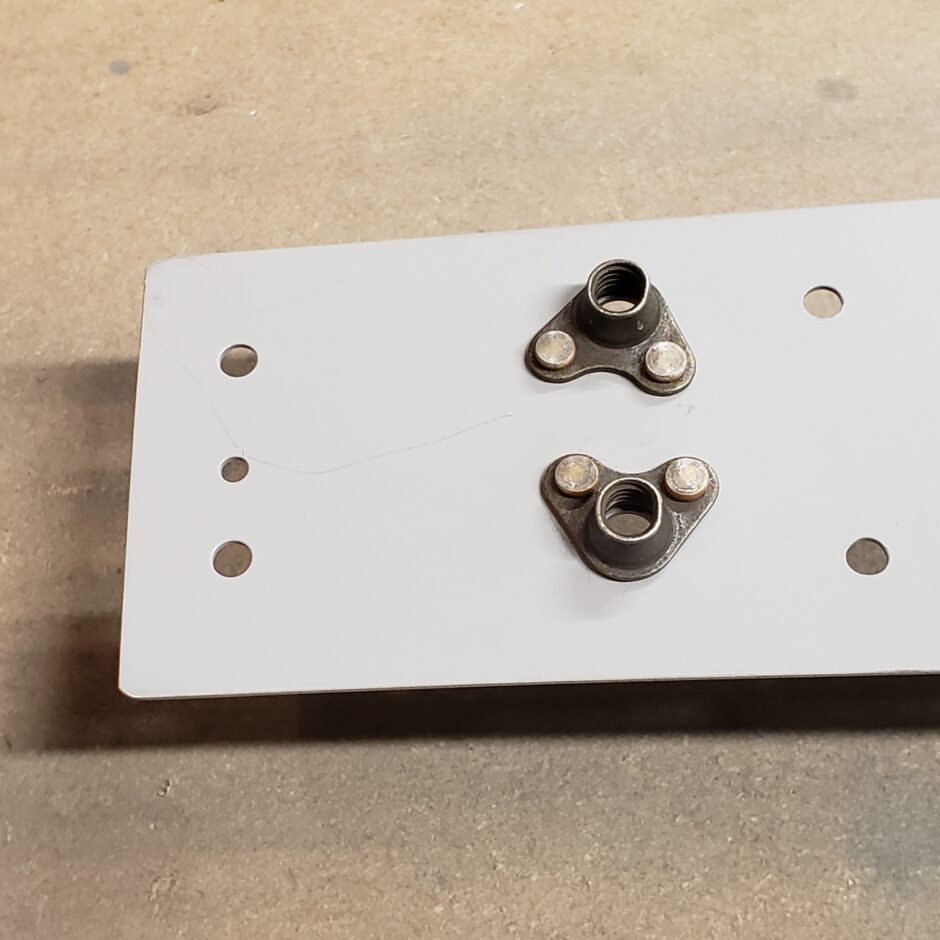 Before I started riveting, I placed a strip of electrical tape at each of the rib locations. These won't be riveted until a later date. I find this to be a really easy way to keep me organized.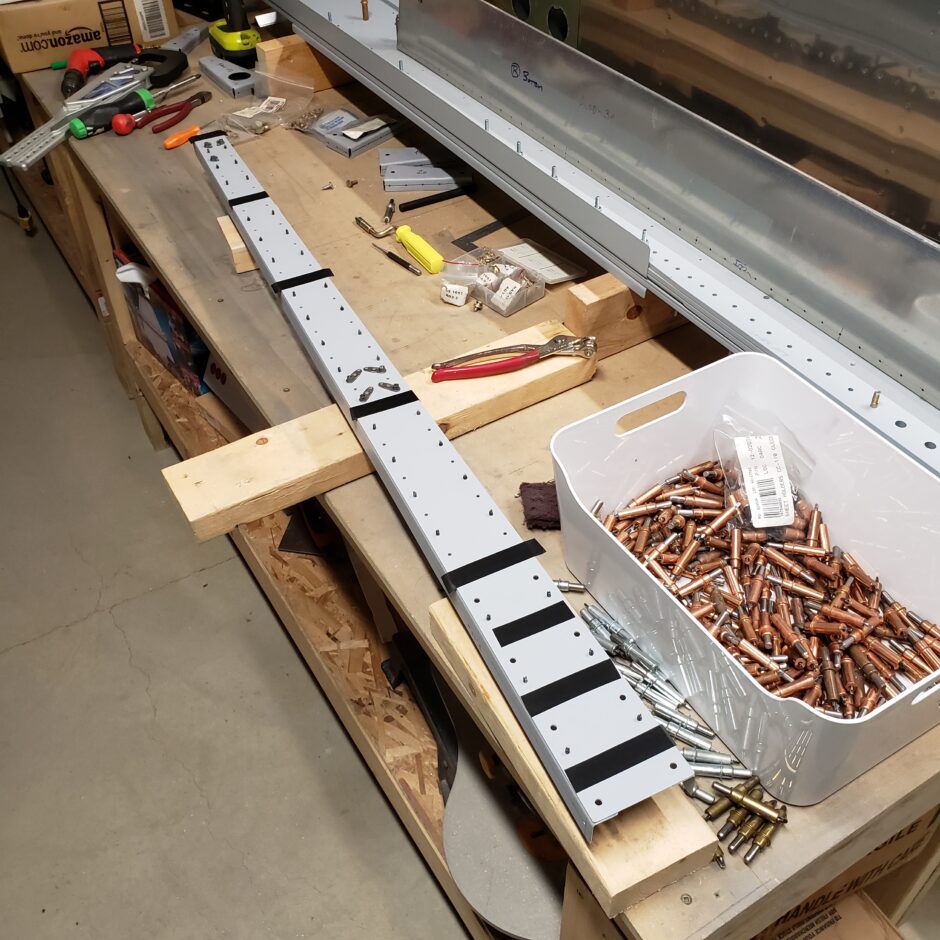 Again, I started with clecoing every other hole to help hold the parts solidly.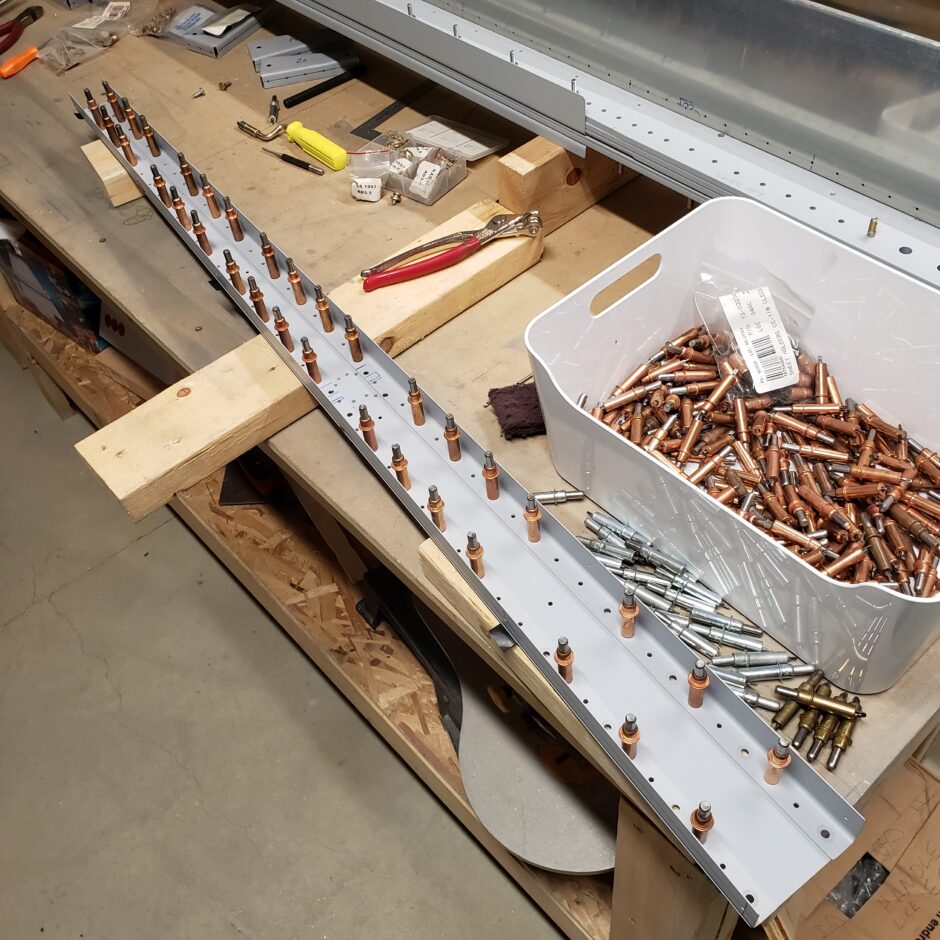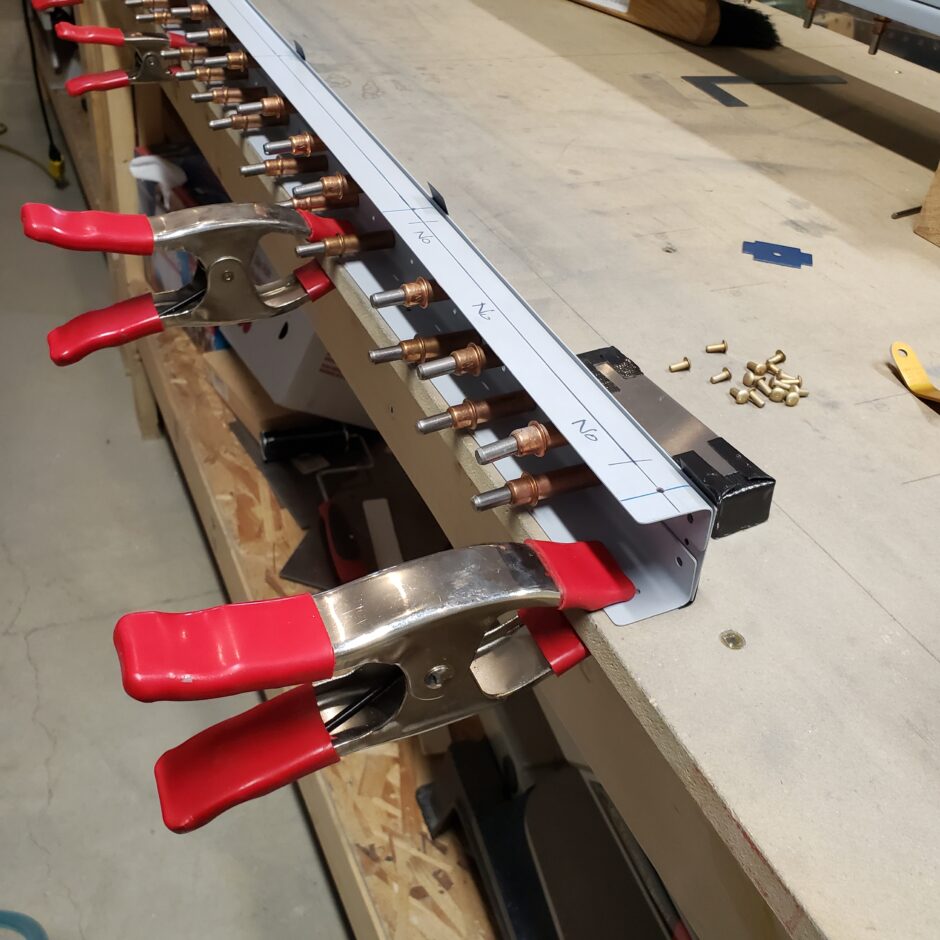 Please comment. I love to hear from my readers.  Thanks again for coming along for this ride, you make my work worthwhile.