The next stage of my S-51 build is to continue to tie up more loose ends in parts that have been sitting partially finished for way too long. The the job on-deck is to finish the rudder…however before I get there I need to rehab my router table as I need it to to help me finished the rudder rib forming blocks.
Several years ago, when I moved across the country, somewhere in the move I lost the adapter plate used to mount the router to the router table. My post today is going to show you what I did to fabricate a new adapter plate.
I started with a piece of 1/4 inch thick piece of aluminum that I got from the local Metal Supermarket. In the picture below, you can see that I roughly trimmed it to fit the adapter plate inset cast into the bottom of the table.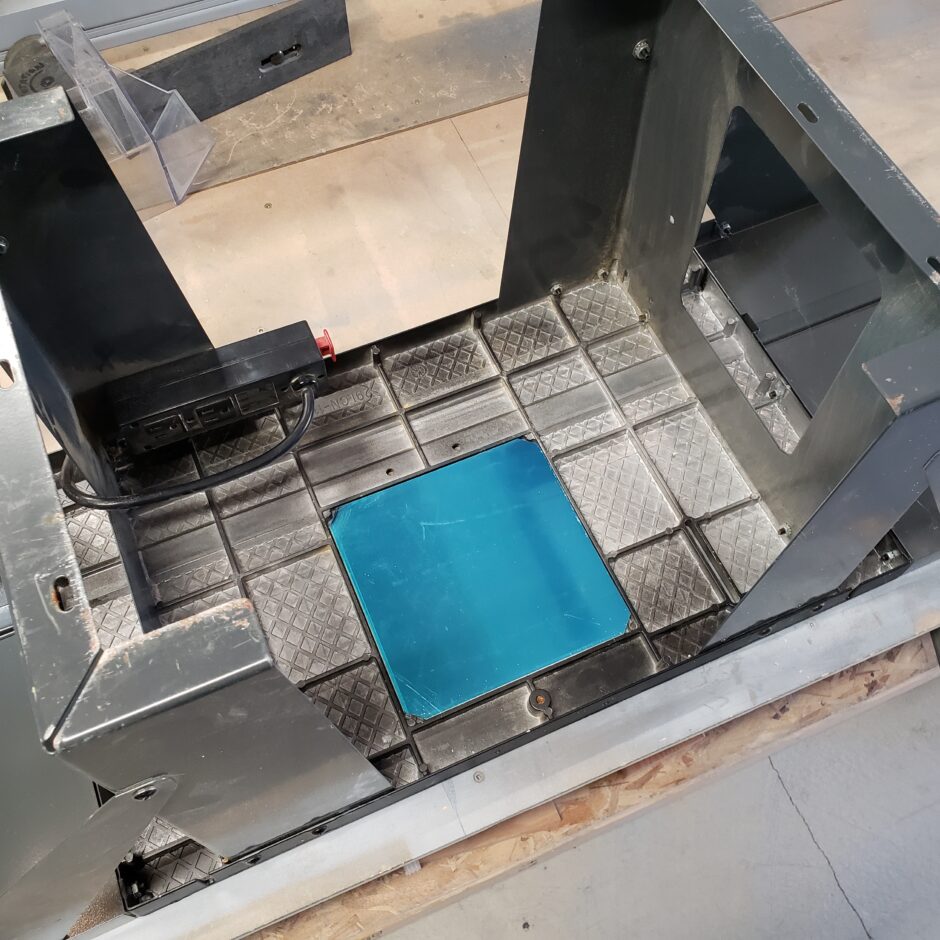 Next I located, and centered, the router baseplate to the adapter plate. This clear router base plate will eventually screw to the adapter plate. So it's critical that the router be located on center.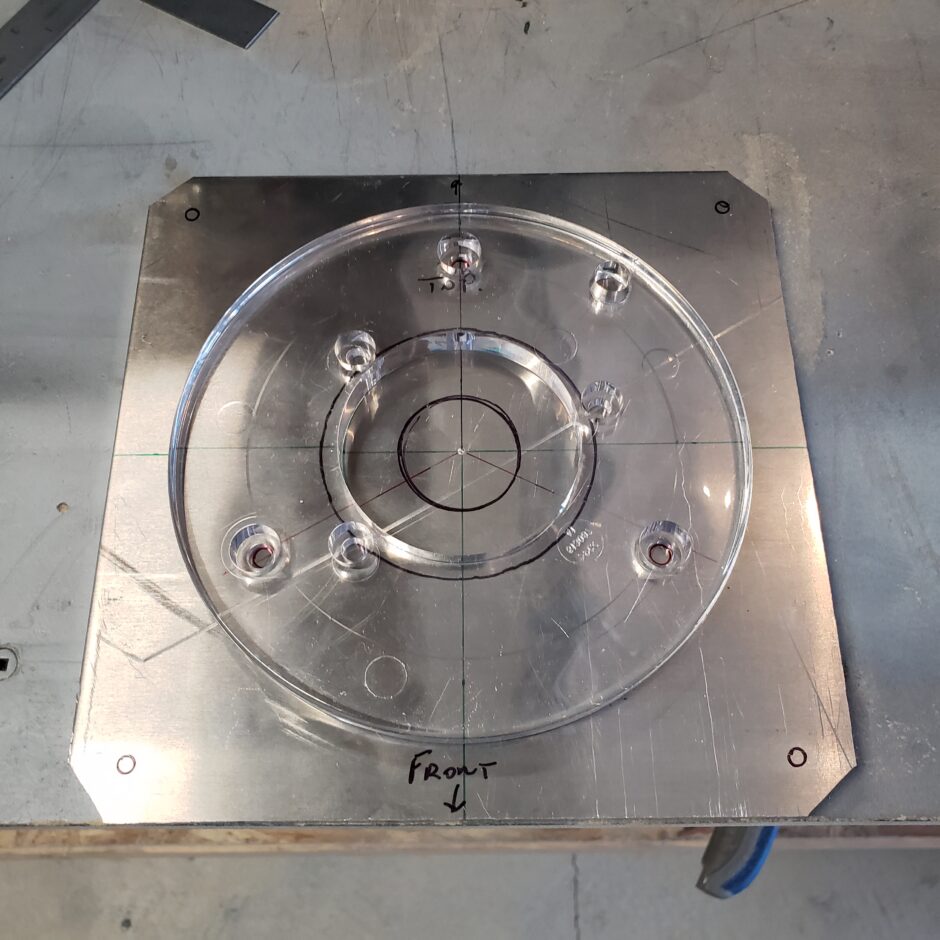 With all the fastener holes located on the plate, I centerpunched them to locate, then drilled to final size in the drill press.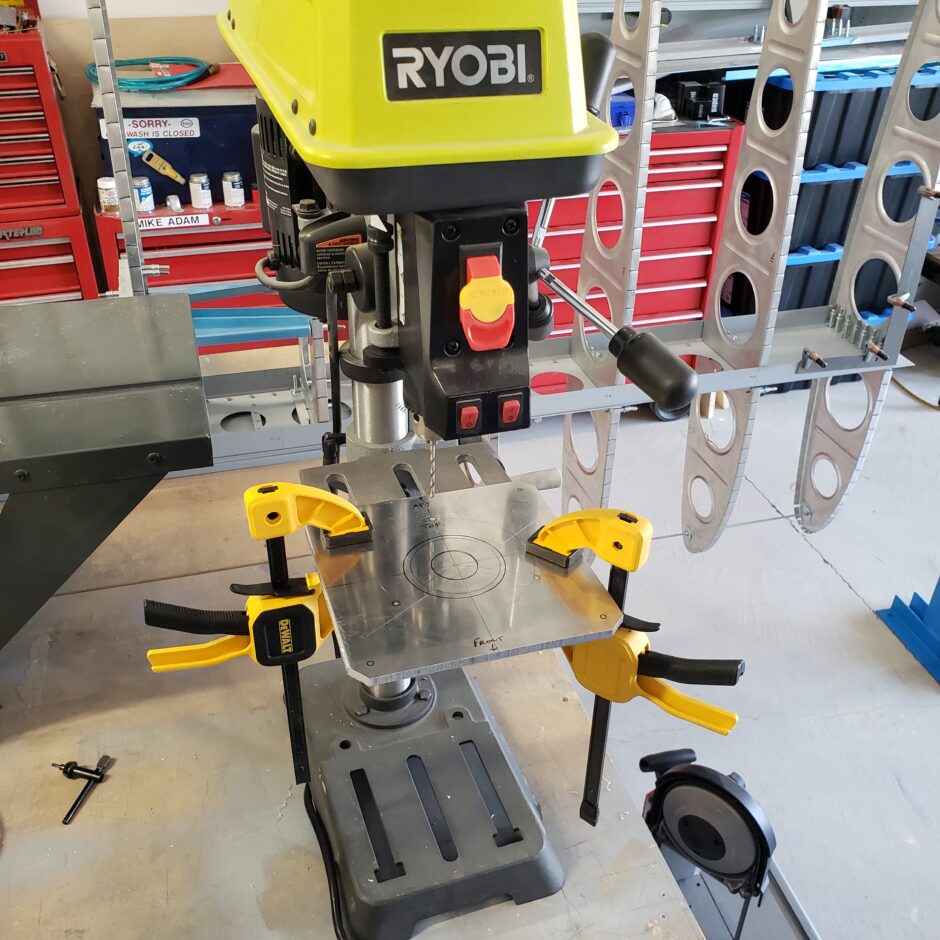 I used a hole saw to cut the large center opening. This worked well. Slow and steady is the name of the game here. Lots of cutting lube too.
With all the holes cut, drilled and some of them tapped to accept screws, I was able to get the router mated to the adapter plate.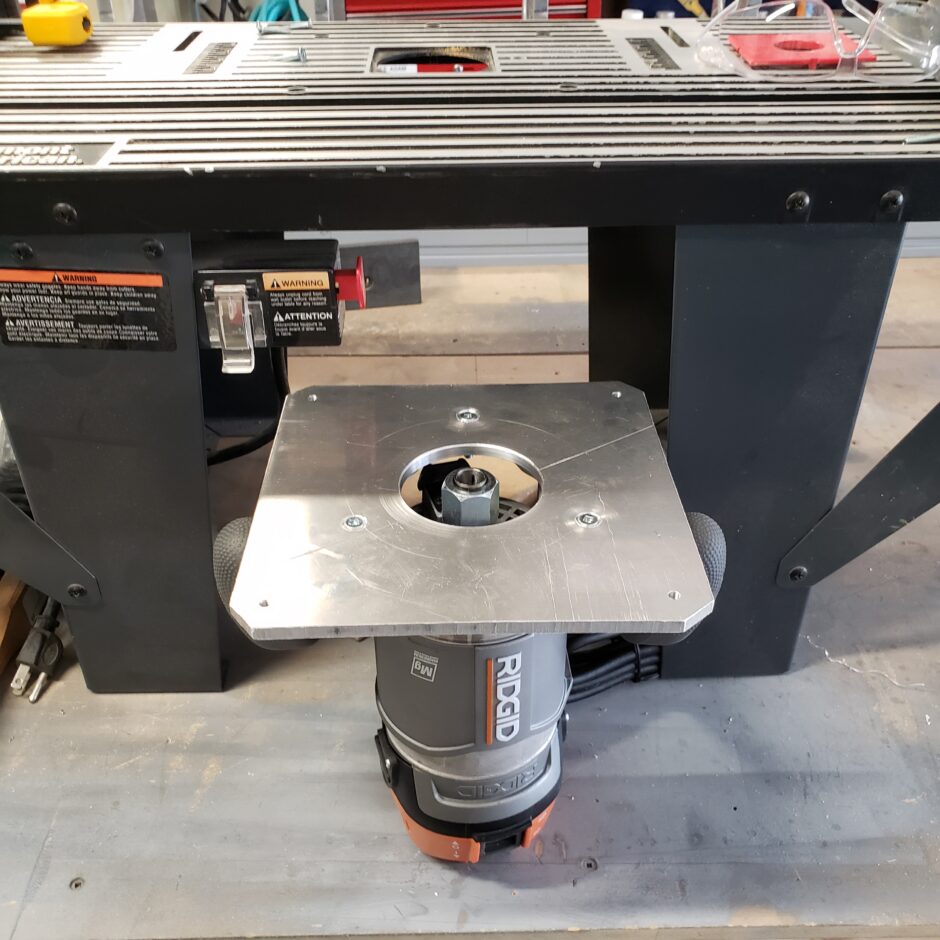 This next picture was taken during the next build session when I was cutting the aluminum blanks for the new rudder ribs, but it's the only picture I took which shows how I used the router table to round off the edges of the from blocks.
All in all this was a full day's worth of work for about 5 minutes of running the forming blocks through the router to break the edges. It was a lot of work, but now my router table is serviceable once again and next time I need it, it's good to go!
So not only is getting the unfinished rudder a loose end to tie up…so was getting this router table in working order.
Please comment. I love to hear from my readers.  Thanks again for coming along for this ride, you make my work worthwhile.