Another quick post today in that I'm wanting to share my latest Stewart 51 acquisition – the Throttle Quadrant.  As always, the S-51 parts are all top notch and of beautiful design.
Throttle Quadrant – The Pieces
Parts Assembled
Again, as you can see, the Stewart 51 engine control assembly is very close in resemblance to the big P-51.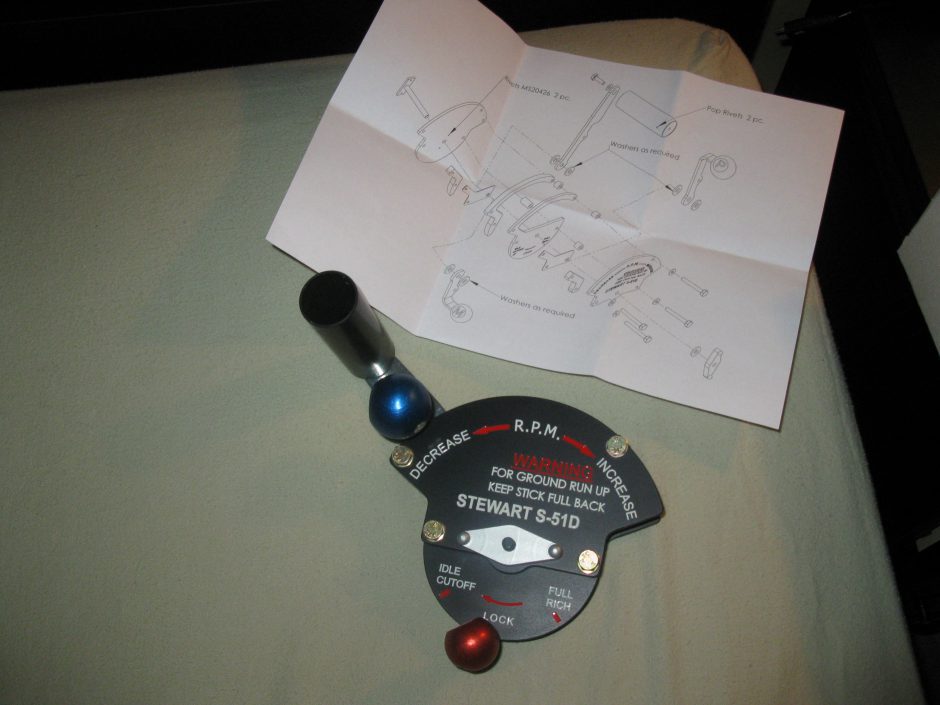 This is one nice piece of S-51 kit, and I need to make sure I keep an eye on it.  I would hate to have it show up in one of the RV's at the local airfield 😉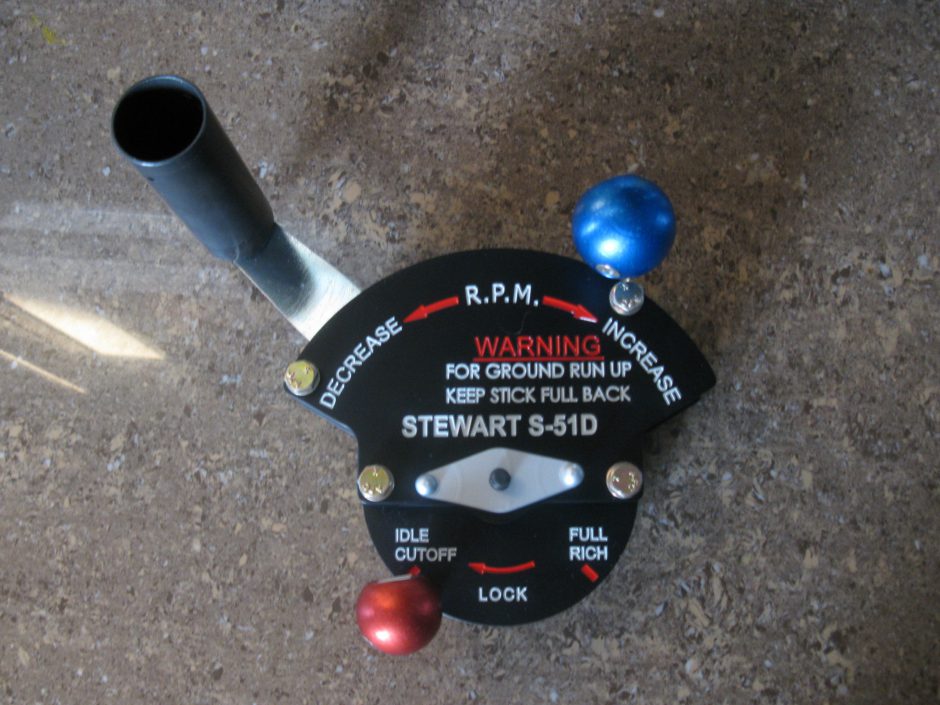 The Cost
As my readers are quickly finding out, there is always a cost associated with all these beautiful Stewart 51 parts, and this item is no different.
Total Price:  $583.55 USD ($628.92 CDN)
Please comment, I love to hear from my readers.  Thanks again for coming along for this ride, you make my work worthwhile.